Do you know who an airport's primary customer is?
Travel agent, passenger, shareholder or legislator, no matter what the answer is, Gaëtan Gagné, Former President and CEO of Aeroport de Québec Inc, says knowing who your primary customer is will help you to define what expectations you must fulfill. As a result of this, YQB built a business strategy around the passenger.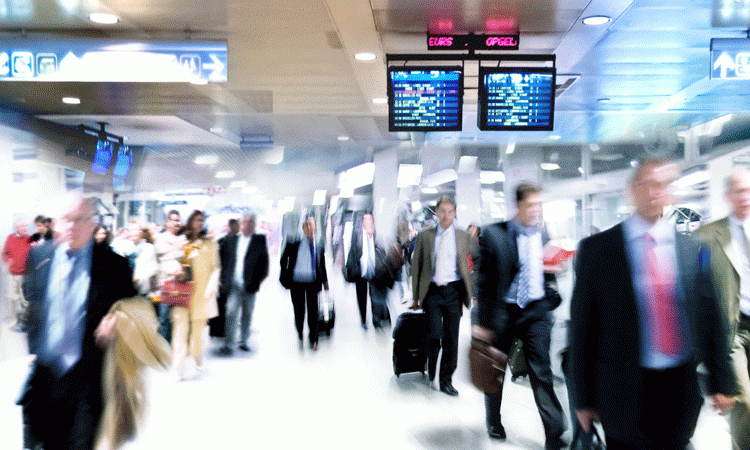 We all know that the potential of growth for airports is tremendous. As elaborated by Dr. John D. Kasarda in the concept of aerotropolis, airports are leading the fifth wave of transportation, following seaports, rivers and canals, railroads and highways. In 2017, global traffic exceeded the 8.2 billion passenger projections expected for that year. Such a growth required trillions of dollars in airport investment. Knowing that transportation infrastructure has always shaped business location, commercial activity and urban development, it is essential to benefit from globalisation. We are entering a new era.
International airports are major economic stakeholders for their communities. We can expect the future to carry opportunities, hence the importance of a thoughtful strategy. The first step in a winning strategy, as stated by Robert Simons from Harvard Business School, is to determine who your primary customer is.
Context from Québec City Jean Lesage International Airport
In Canada, the government privatised the management of the national airport system (NAS) representing 26 airports across the country. Québec City Jean Lesage International Airport (YQB) was one of them. The airport has been privatised since 1 November 2000 and received a 60-year lease from the Canadian government with an extension option of 20 more years. All Canadian airports in NAS operate on the same non-profit model. All surplus generated must be reinvested in the airport. Its main goal was to give to the Canadian communities the responsibility to develop their own airport.
Back at the beginning of the 2000s, from all the stakeholders on the airport site, YQB had to define its primary customer. In the end, the airport downsized its choices to two options: Airlines and passengers. Then, important questions were raised: Who brings in more revenue? Who brings in more added value?
Let's be honest, it is not an easy task to define a vision according to a mission statement. One needs to analyse the local, regional and external environment. The important question is: Who will benefit from your airport development? YQB decided to put the passenger first. Ultimately, the passenger is the one who brings the most added value to the airport.
Implementing a passenger-first strategy
To develop a successful business strategy with the passenger as a primary customer, the airport authority had continuous discussions with community members, like the chambers of commerce, local tourism board, passengers, business people, etc. They shared ideas about what they wanted and the feedback allowed YQB to build a list of top priorities for the passengers.
A passenger experience department was then created. The team was mandated to serve and educate the passengers and our community. Instead of building the marketing plan on the traditional 4P's (Product, Price, Place and Promotion), YQB built it on the SAVE model (Solution, Access, Value and Educate).
One of the main concerns YQB's passengers had was the lack of basic services like terminal space, boarding bridges, parking lots, air service, etc. A lot of them had to drive to Montreal (250km from Québec City) to access these services, which is not convenient, especially during the winter with Canada's snow and ice.
So, within 15 years, YQB replaced all its infrastructure. A new domestic terminal and RFID baggage handling system was built and opened in the spring of 2008 – an investment of CA$75 million.
In 2010, a programme of investment was launched for the realisation of a second wave of improvements that included a new international terminal with its own baggage handling systems, geothermal power centre, parade, fire station and maintenance garage, taxiways, aprons, runways and access road refurbishing, major technology enhancements, new self-service bag drops, check-in kiosks and kiosks for Canadian customs primary inspection. This was the biggest construction project in the airport history and represented CA$415 million. It was financed with a contribution of CA$50 million from the Canadian Federal Government and CA$50 million from Québec Provincial Government. The airport borrowed CA$315 million on the financial market.
Demonstrating a success story
Firstly, the privatisation of Canadian airports has been a key element in the expansion of Québec City Jean Lesage International Airport. It has been beneficial for the greater Québec City region with an investment of almost CA$500 million. Not only did the region benefit from the economic impacts of those construction projects, but it created over 1,500 new jobs on the airport site in the last 15 years. It also generated an increase of YQB's annual compound passenger growth rate of 7.2 per cent per year for the last 15 years. From 605,000 passengers in 2001, YQB's traffic jumped to 1.8 million in 2018. Why? YQB kept a clear focus on passenger needs and dramatically increased its capacity. Furthermore, financial statements speak for themselves. YQB manages assets of CA$615 million, revenues of CA$65 million, a surplus of CA$135 million and a bank account of CA$50 million.
The real key to success comes from YQB employees that make the passenger-first concept a reality and a real business culture. The employee engagement rate is very high and YQB won for two years in a row the recommended workplace awards by Morneau Shepell and the Globe and Mail.
Conclusion
In the past decade, all the strategic decisions at YQB have been made based on pleasing the passengers, and every time a decision was taken, it was in their best interests. It is as simple as it sounds. In fact, the passenger represents the community that travels, as well as business visitors or tourists.
In today's world of technology, new business models built on direct access to customers are major game changers. Uber and Airbnb are great examples. These brands became so powerful because they have direct access to their primary customer. Same thing for Facebook and Amazon. They found a way to bypass traditional layers of distribution or rend them seamlessly. They forced the legislation model to change and adapt because customers were eager for it. Customers are the voters, and the rest is history.
Biography
Gaëtan Gagné, CD, LLIF, C DIR, ASC, Former President and CEO of Aeroport de Québec Inc was involved with Québec City Jean Lesage International Airport (YQB) for more than two decades. Under his leadership, YQB airport traffic doubled and a $500 million investment programme led to the construction of two new terminals.