Cardiff Airport invites passengers to join PRM and Disability Forum
Cardiff Airport is inviting passengers and third-sector organisations to have their say on accessibility as members of a new PRM and Disability Forum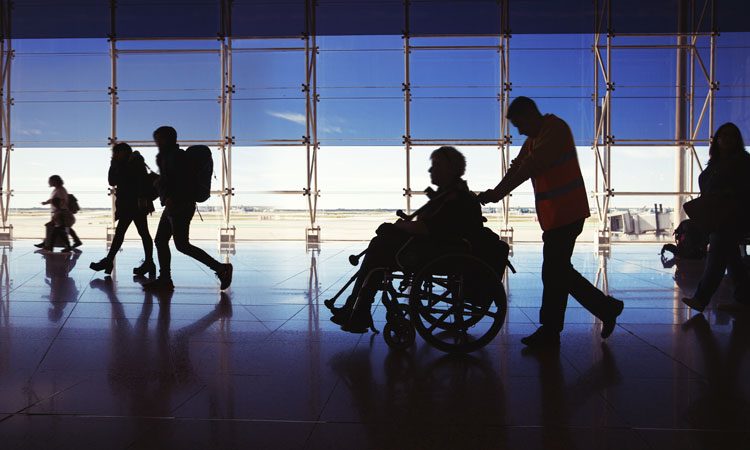 Cardiff Airport has decided to hold a meeting to explore ideas and agree the scope for its proposed PRM (passengers with reduced mobility) and Disability Forum.
The airport intends to establish a PRM and Disability Forum consisting of a broad representation of disability groups, third-sector organisations and customers with both visible and hidden conditions – particularly those who travel through Cardiff Airport and use its Special Assistance/PRM service.
The forum will meet at least twice per year to discuss the following:
Setting quality standards
Reviewing performance against quality standards
Reviewing of performance-monitoring systems
Discussing accessibility of the terminal, including refurbishment projects
Advice on the accessibility of facilities, equipment and services
Training programmes
Practical inspections of airport services.
"As the national airport for Wales, we are committed to providing the best experience for all passengers, and consulting with members of the public and third-sector organisations will allow us to better understand the needs of our passengers and improve our services," commented Angela Summers, Terminal Manager at Cardiff Airport.
The preliminary meeting will allow individuals and organisations the opportunity to express an interest in joining the PRM and Disabillity Forum, discuss the terms of membership and agree a structure for the forum going forward. A chair will also be appointed at the meeting.
The first meeting will take place at the airport on 4 September 2019. Members of the public and third-sector organisations are invited to attend. Those interested in attending should contact [email protected] for further information.
Related airports
Related regions