CAA urges holiday crack down on drunk and violent passengers
As the holiday rush of jet-setting passengers begins, travellers are reminded of the challenge of disruptive passengers as One Too Many campaign gets ready for Christmas.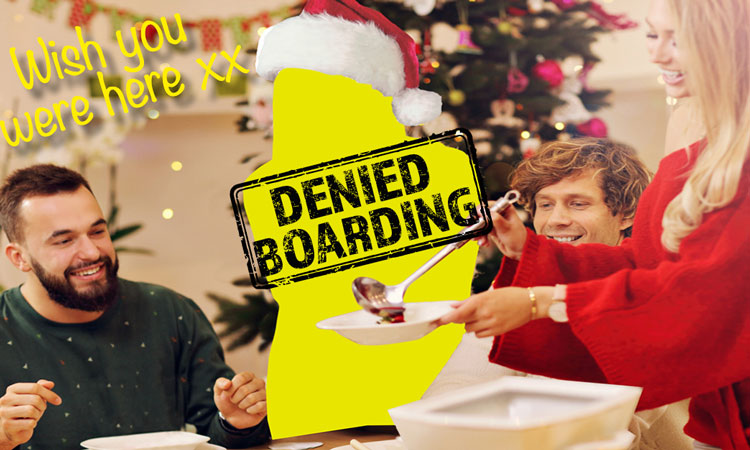 With 4.5 million passengers set to jet off from the UK during the festive flying period, the UK Civil Aviation Authority (CAA) is warning travellers of the consequences of disruptive behaviour on board an aircraft. The CAA has revealed more than 326 incidents of disruptive passenger behaviour were reported in the first 10 months of 2018, the majority of which were alcohol-related and frequently involved abusive and sometimes violent behaviour.
The latest figures mirror previous years, which have seen over 400 incidents reported for each full year. 
| | |
| --- | --- |
| Date | Number of reports  |
| 2013 | 98 |
| 2014 | 145 |
| 2015 | 195 |
| 2016 | 415 |
| 2017 | 417 |
| 2018 | 326 (up to 31 October) |
| Total | 1472 |
Although the clear majority of passengers enjoy the experience of trouble-free flying, the CAA is reiterating its call for airlines and enforcement agencies to make better use of laws already in place. The CAA will work closely with the industry and government to bring prosecutions against disruptive passengers.
The 'One Too Many' campaign was launched in the summer to raise awareness of the need to fly responsibly. It builds on the 2016 Aviation Industry Code of Practice by bringing together the UKTRF, AOA, IATA and Airlines UK to educate core at risk groups including Group bookings of the consequences of becoming disruptive.
The campaign highlights that disruptive behaviour caused by irresponsible drinking will not be tolerated and passengers risk being denied boarding, heavy fines, an airline ban and fees of up to £80,000 for the most serious in-flight incidents. 
Richard Stephenson, CAA Director, said: "Everyone wants their holiday flights to be enjoyable and trouble-free this Christmas. Drunken and abusive behaviour on an aeroplane is totally unacceptable. Not only does it upset everyone else, but it can also jeopardise flight safety. Criminal charges should be brought against offenders more often to act as a deterrent – passengers need to know they will face the legal consequences of disorderly behaviour."
Offenders can be jailed for up to five years for endangering the safety of an aircraft. They can also be charged with specific offences of being drunk on board an aircraft and for acting in a disruptive manner. Smoking and failing to obey the commands of the captain are also against the law and can be punished by a fine or imprisonment.
Rafael Schvartzman, Regional Vice President for Europe at IATA also commented: "The issue of disruptive passengers has always been taken very seriously, as when they do happen the impact has serious consequences for fellow passengers, employees working in the air and at the airport, as well as for the passenger causing the disruption. Disruptive behaviour over the Christmas period is not confined to airports or air travel. However, as it is a busy season for flying, we want to make sure no one's journey is affected by another passenger's behaviour. The One Too Many campaign will help to prevent this as much as possible and raise further public awareness of the clear consequences of disruptive behaviour while flying."