Gatwick reaches milestone four million October passengers for first time
For the first time in the airport's history, this year Gatwick welcomed over four million passengers during the month of October – an increase of two per cent on 2017.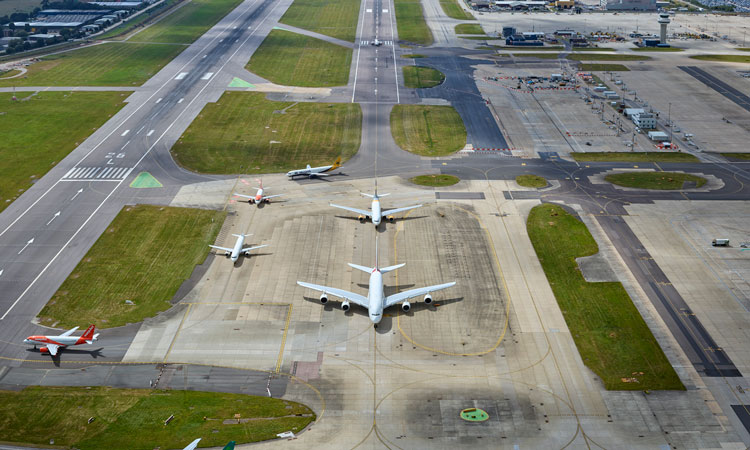 This milestone achieved by the airport has been primarily due to the long-haul connections in place. They have continued to grow and were up 12.4 per cent in the month whilst Gatwick's cargo tonnage grew over one and a half per cent.
North Atlantic routes proved particularly popular, up 15.4 per cent on last year. Boston was up 67.9 per cent due to Norwegian adding to their previous five times weekly service with a now daily service to the city this autumn / winter.
Further afield, passengers travelling to Singapore were 30 per cent higher in October 2018 than the same month in 2017. Gatwick will be further catering to passenger demand for connections to Asia, with the airport starting a new thrice weekly service to Shanghai with China Eastern airlines in December 2018. This adds to Gatwick's growing route network to this region, which already includes Hong Kong, Chengdu and Taipei.
Closer to home, UK passengers jetted off for winter sun during October 2018, with Turkey and North Africa being the destinations of choice. Passengers to Antalya were 44.5 per cent higher than October 2017, while passengers to Dalaman were up 28.6 per cent. Meanwhile, passengers to Fez, Casablanca and Tunis grew by 146.8 per cent, 34.8 per cent and 23.8 per cent respectively.
London Gatwick, Chief Executive Officer, Stewart Wingate said: "Gatwick continues to showcase the vital role it plays for the country, with October's passenger figures the latest demonstration of this. Last month saw over four million passengers travel through the airport – the first time Gatwick has broken this mark in October – demonstrating the passenger response to the breadth of destinations and airlines available from the airport. Gatwick's growth is vital for the future prosperity of Britain and the country's post-Brexit future – and our growing global connections are needed more than ever. This December our latest long-haul route will begin, as we open up yet further connections to Asia, with China Eastern starting their new service to Shanghai. To further enable Gatwick's global connectivity, this October, we published the airport's draft master plan, setting out our vision for growth to the 2030s. We are now seeking feedback from the public, including our local neighbours and our airport partners on this draft master plan, as we seek to fulfil our role for the country, in the most sustainable way."