Heathrow Airport soars with another consecutive month of growth
Heathrow sees another month of growth, not only an increase in the airport's passenger numbers, but also cargo traffic, as routes all over the world boom.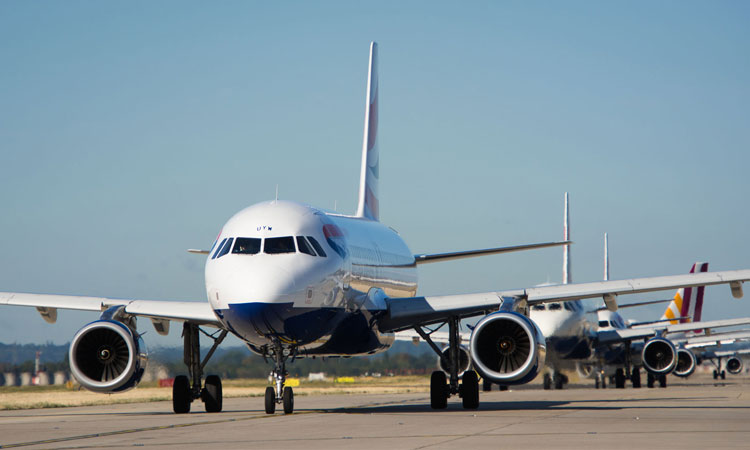 Heathrow has reported that during October the airport experienced strong passenger growth of nearly 4.5 per cent; almost seven million passengers travelled through the airport, which was reinforced by the half-term getaway traffic. 
Heathrow marked two years of consecutive record monthly volumes for the hub airport. The increases in passenger numbers are coming from larger and fuller aircraft.
North America led the growth, up by a remarkable 9.1 per cent, as October saw various American football NFL teams travel to Heathrow to play for match fixtures at Wembley stadium.
In addition, over 150,000 metric tonnes of cargo travelled through Heathrow in October, with Brazil and China showing the strongest cargo performance. Brazil's growth was driven by BA's additional flights to the country, while China's cargo volumes grew following the arrival of a number of new Chinese routes, including the addition of the airport's 11th Chinese route to Shenzhen.
October marked the first anniversary of Heathrow's Living Wage accreditation, a significant milestone in the airport's long-term plan for sustainable growth.
In a world first, Heathrow announced there will be free landing charges for the inaugural year of operation of the first electric-hybrid aircraft touching down on its runways.
In the budget announced earlier in October, the Government announced that, from next year, visitors from the United States, Canada, New Zealand, Australia and Japan will be allowed to use the eGates at Heathrow for a quicker and more efficient experience at the UK border which eases passenger flow. 
Heathrow CEO, John Holland-Kaye, said: "We are proud to have been Living Wage accredited for the last 12 months and would encourage other businesses to do the same.  When colleagues earn enough to support their families, they provide better customer service and this has contributed to record numbers of passengers choosing to travel through Heathrow this year."