London Luton Airport (LLA) responds to PRM incident
Justin Levene dragged himself through London Luton Airport last year after his specialised wheelchair could not be found when his flight landed from Croatia.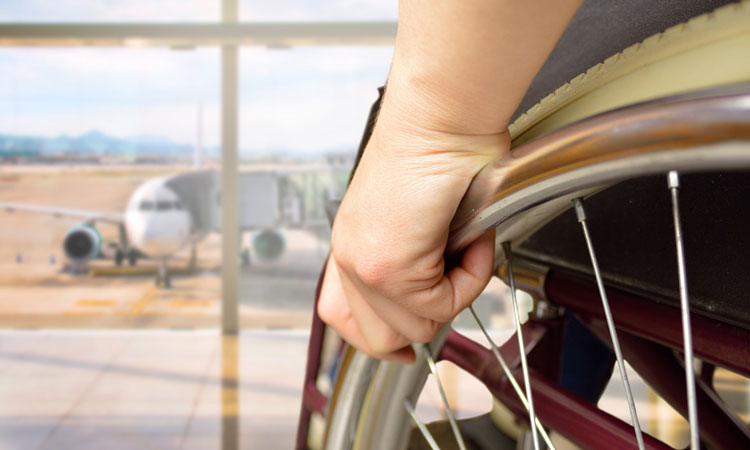 As reported in the news recently, in August 2017, Justin Levene, a paraplegic athlete, arrived at London Luton Airport to find his specialised wheelchair had not arrived, however, the reason for the delay between the incident and the coverage within mainstream press is unclear. 
In a statement Luton said: "Our teams worked hard to find a solution, offering Mr Levene an assisted wheelchair as a temporary replacement. Mr Levene declined all offers of help. Whilst we apologise if Mr Levene was dissatisfied with the service he received, we are satisfied that our agents and staff did all they could in difficult circumstances." 
Speaking exclusively to the BBC, Mr Levene commented: "I've worked very hard for a number of years to try and maintain all of my independence, and to be in one of the chairs they were offering would make me feel humiliated and degraded. They insisted in trying to strap me down in it. I wouldn't have been able to adjust myself, and would have been at risk of getting a pressure sore."
Since the incident, the airport has confirmed that "Mr Levene has not served any legal proceedings against London Luton Airport (LLA)". 
Advice from the CAA to passengers with mobility impairments states: "If your [mobility] equipment is damaged, the airport is responsible for providing a temporary alternative while yours is repaired or replaced, but this does not have to be on a like for like basis". LLA fully complied with this in this case, even though the wheelchair was missing through no fault of LLA and was not actually damaged.
On the day of the incident, Levene dragged himself through the airport on his hands, until he reached the baggage claims trolley onto which he pulled himself, so that he could reach his taxi. He told the BBC: "Every single airport I've been to, no matter where it is, no matter how small the airport may have been, there has always been some form of equipment, whether it has been a self-propelled wheelchair or a buggy."
In 2017, Luton's special assistance services for PRM were given the second highest rating "Good" by the CAA in 2017. 
Speaking exclusively to International Airport Review, Luton commented: "[We have] 10 self-propelled chairs permanently based at the airport. Moreover, we operate a loan replacement system whereby we lend people equipment, such as wheelchairs, free of charge as well as organising and funding the returns process. Moreover, where we have pre-notification of a requirement for very specialised mobility equipment, we have an arrangement in place with our local disability resource centre who will assist us in sourcing such items."