Primera Air ceases all future flights, leaving passengers stranded
Airline Primera has fallen in administration and has left passengers stranded all over Europe as the company was not covered by the CAA's ATOL scheme.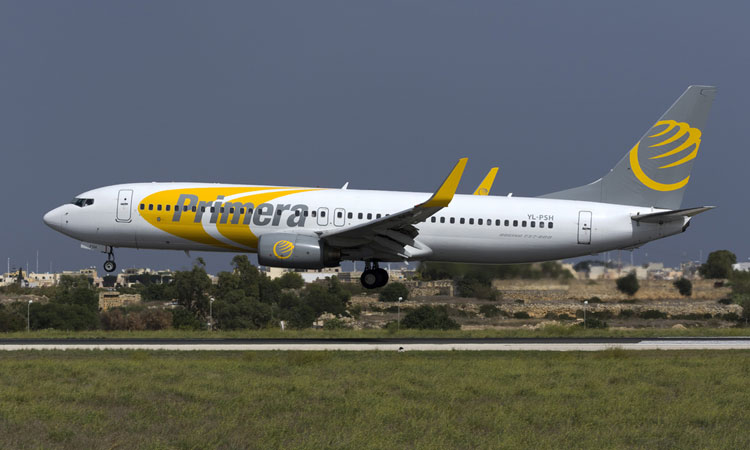 Dutch airline Primera Air has collapsed and will not be flying anymore. Flights to Washington and New York due to leave Stansted on the night of 1st October 2018, flights were grounded and passengers were advised to not to go to the airport on 1st October as the planes would not be leaving.
This decision has left passengers stranded all over Europe. 
Airline analyst Alex Macheras told the BBC the airline's growth "simply wasn't sustainable". He said: "The general feeling in the industry was: this airline is travelling a bit too fast in terms of their expansion with a fleet of that size."
Stansted Airport said in a statement: "Passengers due to travel with Primera Air are advised not to travel to the airport and instead contact the airline directly."
Primera said in a statement: "Airline Primera Air and IATA codes PF and 6F have been suspended as of 2nd October, 2018. On behalf of Primera Air team, we would like to thank you for your loyalty. On this sad day we are saying goodbye to all of you. Please visit primeraair.com for further updates in next few days. Tour Operator passengers are kindly suggested to address their Tour Operators and Agents for further information and actions. Kindly understand that the usual options for contacts (via email or phone) can not be offered any longer." 
The BBC reported that: "The Danish-registered airline – which started in 2003 as a charter provider – is not part of the Civil Aviation Authority's ATOL Protection scheme, which covers only passengers booked on package holidays." 
The CAA issued a statement which says: "Primera Air, a Danish scheduled air carrier which operated services from various points in the United Kingdom, has announced it will cease operations. Primera Air is not covered by the UK Civil Aviation Authority's ATOL Protection scheme which only covers passengers booked on a package holiday. Passengers wishing to obtain a refund for unused tickets will need to contact the company directly. Passengers who have travelled will need to make their own arrangements to return home. Passengers should contact their travel insurer or travel agent for assistance."
UPDATE:
Virgin Atlantic has released a statement concerning the passengers stranded due to the collapse of Primera.
They have said: "If you, your friends or family have been impacted by the Primera Air shutdown [you can] book a Virgin Atlantic distressed traveller fare. Bookings can be made from 2nd October up until 16th October, with travel available up to the 31st October. To access these fares, impacted customers will need to show proof of their previous Primera Air booking."