Primera Air to launch London Stansted-USA flights in 2018
Danish airline, Primera Air is to open a new base at London Stansted and start direct flights to New York and Boston Logan next year.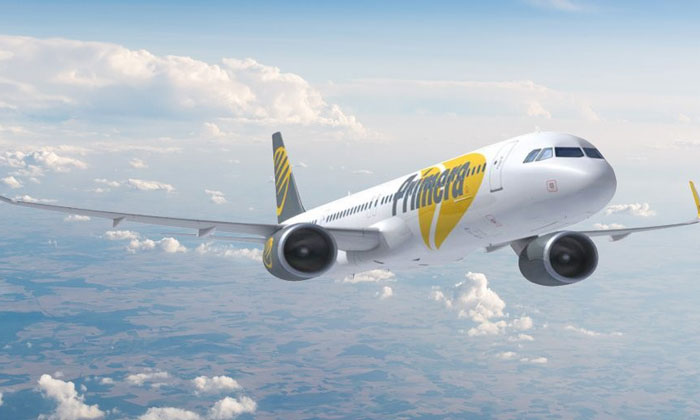 Airline to open new London Stansted base
New direct flights to New York and Boston start from April 2018
More choice and competition for the five million passengers a year flying on these routes from other London airports
From April 2018, the airline will offer daily services to New York's Newark Airport and four a week to Boston Logan Airport from May
Primera Air will announce another trans-Atlantic route from Stansted by the end of summer 2017.
Flights will be operated by new Airbus A321NEO aircraft and include a choice of two cabins, full-service premium and low-fare economy, free Wi-Fi and onboard charging points.
Primera Air will be the first airline for nine years to fly scheduled services to the USA from Stansted.
Andri M. Ingolfsson, Primera Air President and Chairman of Primera Air, said:
"We are very proud to announce our new base at London Stansted and routes to the USA. With our brand new Airbus A321NEO aircraft, we are opening routes previously traditionally served only by wide-body aircraft. With unmatched efficiency of these new-generation aircraft, we will be able to offer unprecedented prices to our passengers from London Stansted to the USA. At the same time, we are very proud to be offering a low-fare/high quality product and service concept, that will be perfect both for leisure and business travellers."
Andrew Cowan, London Stansted's Chief Executive, said:
"We're thrilled Primera Air has chosen London Stansted as its UK base for these exciting and innovative new long-haul services to the USA. We know from our customers that there is enormous demand for flights to New York and Boston from London and the east of England, so the arrival of Primera Air is fantastic news for both business and leisure passengers wanting great value, excellent service and the convenience of flying transatlantic from their local airport.
"The welcome arrival of Primera Air to Stansted offers passengers even more choice and provides great new transatlantic connections to New York and Boston – both of which are important destinations for businesses in our catchment. I'm sure these new services will prove to be really popular and we look forward to working with Primera Air to add more routes in the future."
Flights to both destinations go on sale on July 20 with prices starting from £149 one-way inclusive of all taxes, fees and charges.
Related airports
Related airlines