'We Are Japan' platform launched to display ANA's Japan
ANA has launched it's 'We Are Japan' campaign as the 12th most visited country on the planet plans to boost its visitor numbers.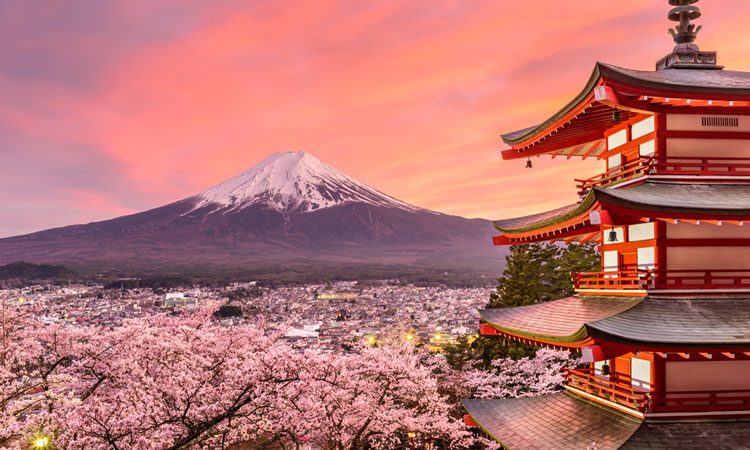 All Nippon Airways (ANA) is airing a new communications platform in Europe – 'We Are Japan' – in a bid to capitalise on the growing spotlight shining on Japan.
The 'We Are Japan' campaign has been launched as Japan is the decade's fastest growing major destination according to figures from the United Nations World Tourism Organisation (UNWTO). It is set to welcome more than 40 million overseas passengers by 2020. The island nation is already the 12th most visited country on the planet, with an estimated 28.7 million overseas travellers in 2017.
Earlier this year, ANA was named 'Airline of the Year' by Air Transport World (ATW) in the Airline Industry Achievement Awards – the most coveted honour an airline can receive in recognition of outstanding performance, innovation and superior service.
It has also won 'Best Airline Staff in Asia' for the fourth year running at the SKYTRAX World Airline Awards, along with 'World's Best Airline Cabin Cleanliness'. 
We Are Japan reflects ANA's ambition to use its Japanese spirit and growing network to create treasured memories for all its guests. To extend the premium in-flight service the brand is rolling-out content including insider tips on a dedicated platform and in partnership with CNN International Commercial.
Japan's first five-star airline has already been piloting short-form branded content under the We Are Japan banner on the content platform.
This is created around seven pillars – eat, drink, see, stay, do, discover, go – it features photography, exclusive film and expert insight with the aim to create a deeper appreciation of Japan and it's culture.
The platform has been developed to connect with people with shared interests in Japan, and the community has been steadily increasing.
The latest content, curated by the brand's European creative agency Kemosabe, is being unveiled in the summer and will include content featuring a Zen master, Tokyo's trendy Tomigaya district – described as Japan's best kept secret for culture and style – and the backstreets of former capital Kyoto.
Nanako Murakami, Manager, EMEA Marketing & PR for All Nippon Airways said: "There is no better time for ANA to celebrate its proud Japanese culture, with so many influences and trends coming out of the country right now. By bringing some of these to life in an authentic and vibrant fashion, 'We Are Japan' tells the story behind the ANA brand. With our expanding network and the Japanese way, we're proud to provide enriched travel experiences. Now we want to better connect people to our culture – and to encourage them to go and enjoy their own journey of discovery. The new 'We Are Japan' communications platform signifies that ANA is Japan and Japan is ANA."