The top 20 largest airports in the world by passenger number 2018
Ever wondered which airport processes the most passengers per year? How many of the world's top 20 are situated in the US? Scroll down to see the list…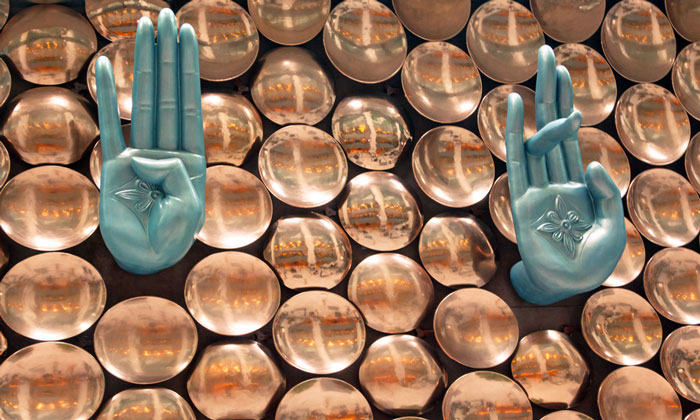 WELCOME: Guess this year's new face
Passenger traffic in the world's biggest airport is up for yet another year. Almost 1.5 billion flyers passed through the top 20 busiest hubs, a 5.2 per cent rise and 17 per cent of the world total.
According to Angela Gittens, the Director General of ACI World, the increase was down to heightened business and consumer confidence.
"The world's airports continue to be a vital link in the economic multiplier effect that aviation provides and the role it plays as an enabler for global commerce is growing.
"The universal access to online retail and e-commerce platforms represents a competitive pressure to the traditional brick and mortar retail shops in certain markets but the huge growth in e-commerce has fuelled the air cargo side of the airport business. This has resulted in increased global activity, especially in major markets such as China and the US."
The criteria we have used are based upon data from Airports Council International for 2017 – defined as passengers enplaned plus passengers deplaned plus direct-transit passengers.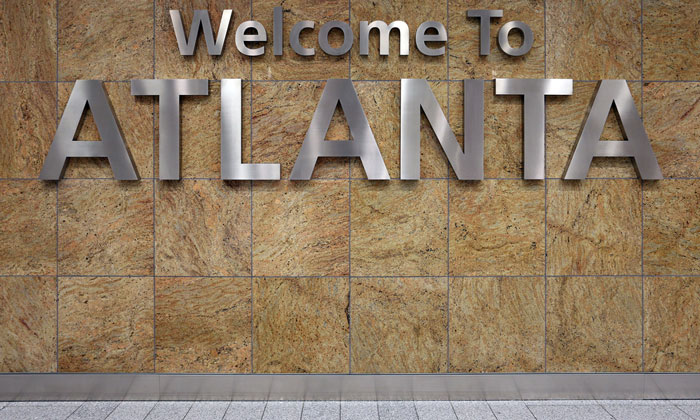 IATA code: ATL
Passenger numbers 2017: 103,902,992
Change from 2016: -0.3%
Atlanta has been firmly fixed to the top spot since 1997 when it took it from the current number six. It retains the title in spite of being the only top 20 airport to actually decrease in traffic. Around 80 per cent of the US population is within a two-hour flight of the airport.
In fact, it is so renowned for its role as a megahub that in a parody Star Wars episode of "Family Guy", Stewie Griffin, playing Darth Vader, joked that "Even though we're in a galaxy far, far away, we still had to connect in Atlanta."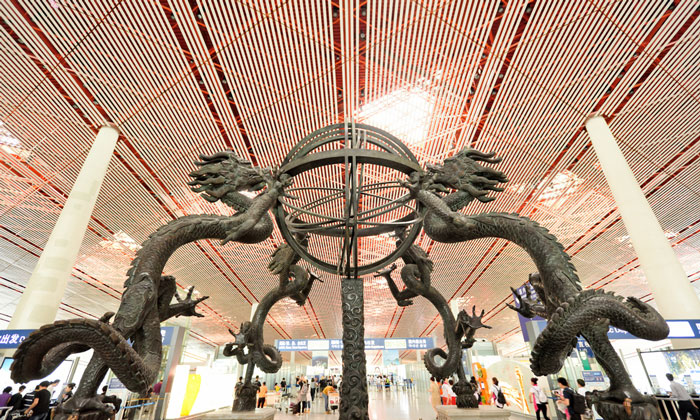 IATA code: PEK
Passenger numbers 2017: 95,786,442
Change from 2016: +1.5%
Of the staggering 182 commercial airports in China, the world's most populous nation, Beijing's biggest is comfortably the largest and became the busiest airport in Asia in terms of passenger traffic and total traffic movements by 2009 after a rapid ascension of development over the last decade or so.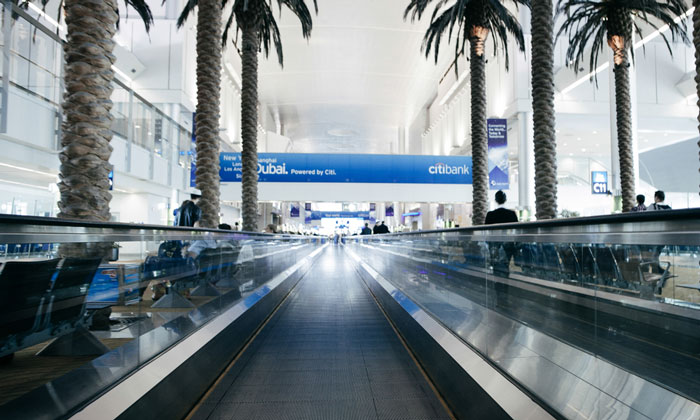 IATA code: DXB
Passenger numbers 2017: 88,242,099
Change from 2016: +5.5%
Aside from passenger numbers, Dubai International is a huge – and we mean Burj Khalifa huge – contributor to Dubai's economy, as it employs approximately 90,000 people, indirectly supports over 400,000 jobs and contributes over US$26.7 billion to the economy.
As a major connection point for long-haul international flights, Dubai International Airport is also the world's busiest in terms of international passengers.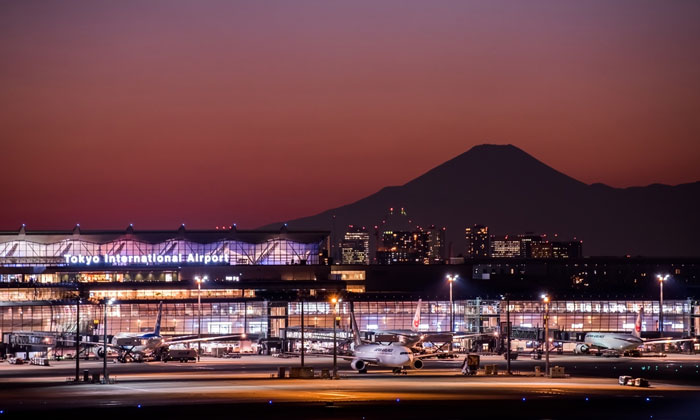 IATA code: HND
Passenger numbers 2017: 85,408,975
Change from 2016: +6.5%
Our first mover, two strong years of growth mean Tokyo Haneda has jumped up one place to steal fourth. It is the primary base of Japan's two major domestic airlines, Japan Airlines (Terminal 1) and All Nippon Airways (Terminal 2). Tokyo as a city has the third busiest city airport system in the world, after London and New York City.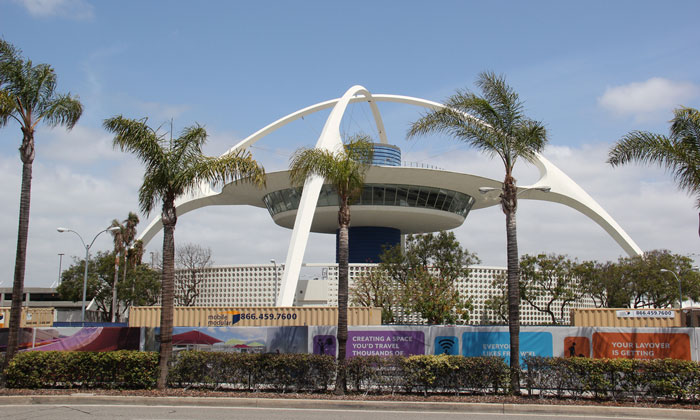 IATA code: LAX
Passenger numbers 2017: 84,557,968
Change from 2016: +4.5%
Last year's number four, dropping a spot doesn't mean LAX has had a bad year. Not in the least.
The iconic LAX is the second largest US airport and attracts and handles a lot of Hollywood's biggest names. LAX is considered by many to be the main 'Gateway to the Pacific Rim' and has strong connections with Latin America and Asia.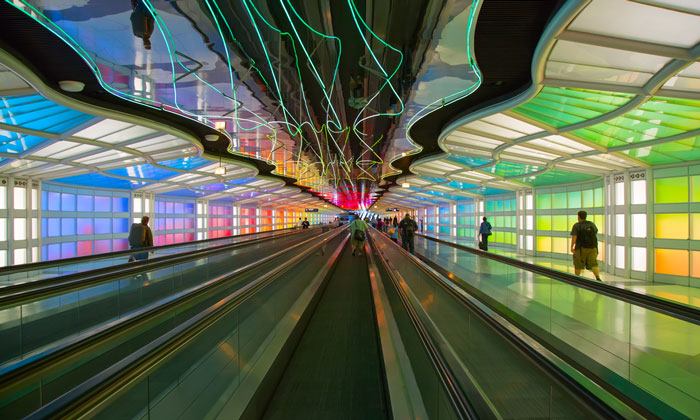 IATA code: ORD
Passenger numbers 2017: 79,828,183
Change from 2016: +2.4%
Did you know that O'Hare was actually the busiest airport by number of takeoffs and landings in 2014, topping its US rival Hartsfield-Jackson Atlanta International Airport only to lose the title to Atlanta a year on.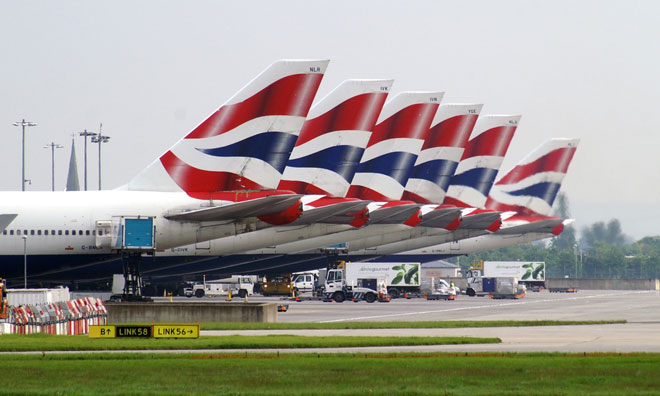 IATA code: LHR
Passenger numbers 2017: 78,014,598
Change from 2016: +3%
Europe's biggest hub, LHR recently got the go ahead from the British government to expand and build a third runway in a controversial decision made in October. It is thought that in light of Brexit, Heathrow will have to play a significant role in presenting the UK as 'open for business'.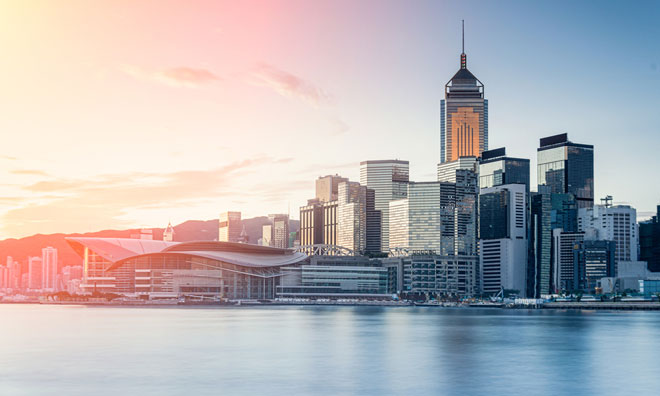 IATA code: HKG
Passenger numbers 2017: 72,663,955
Change from 2016: +3.4%
Located on the island of Chek Lap Kok, which largely comprises land reclaimed for the construction of the airport itself, Hong Kong International recently surpassed Memphis International to become the world's busiest airport according to cargo traffic.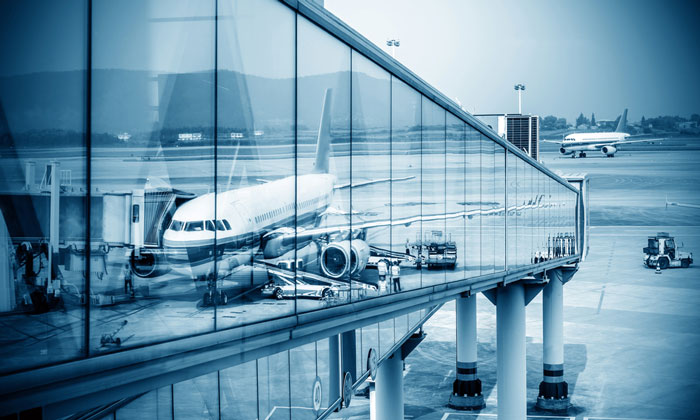 IATA code: PVG
Passenger numbers 2017: 70,001,237
Change from 2016: +6.1%
One of the world's biggest and fastest growing airports, Shanghai's main airport deals predominantly with international flights and connections. A recent $400 million expansion project was completed in 2015 and is thought to have doubled the airport's capacity.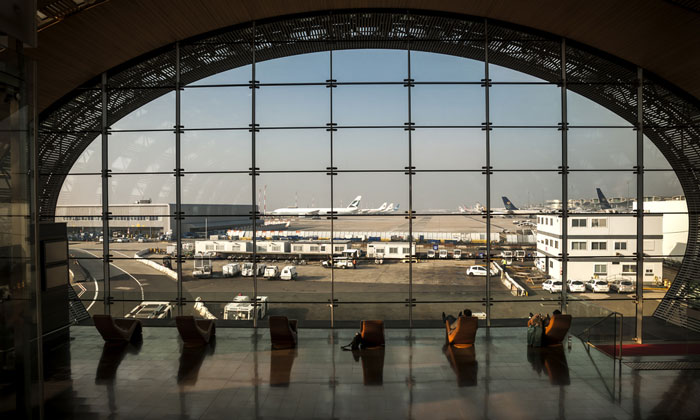 IATA code: CDG
Passenger numbers 2017: 69,471,442
Change from 2016: +5.4%
After a comparatively flat 2016, Paris Charles de Gaulle is back on form. It remains one of the world's busiest supporting the world's most visited nation (with 83.7 million international tourists visiting the country in 2014 alone).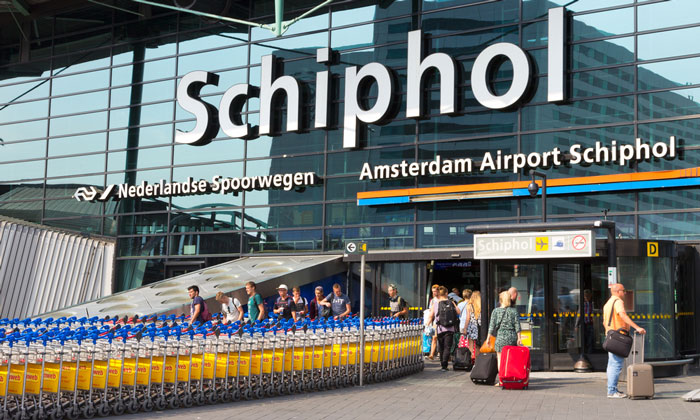 IATA code: AMS
Passenger numbers 2017: 68,515,425
Change from 2016: +7.7%
Our second upward mover on the list, Amsterdam Airport Schiphol takes the place of our number 12. 
Europe's fastest growing among the largest in the continent, it is widely considered one of the most technologically-advanced and efficient airports in the world and famously boasts a set of concierge robots. Though growth is down on last year's 9 per cent, this is still an impressive result.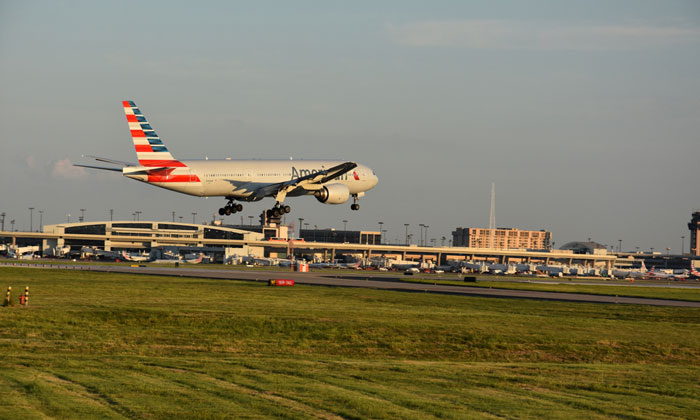 IATA code: DFW
Passenger numbers 2017: 67,092,194
Change from 2016: 2.3%
Down but not out, Dallas Fort Worth is the fourth American airport to grace this top 20. Though it has dropped a place, it had a stronger 2017 than it did 2016 when its passenger numbers were only 0.2 per cent up from 2015.
As of February 2017, DFW Airport offered services to 214 destinations, and so in surpassing 200 destinations, the Texan airport joined an exclusive group with that distinction.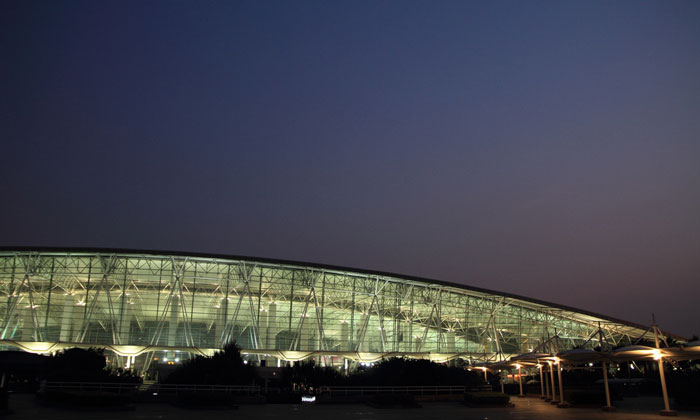 IATA code: CAN
Passenger numbers 2017: 65,887,473
Change from 2016: +10.3%
Formerly number 15, Guangzhou Baiyun International Airport has leapfrogged into its current position with astonishing growth. Its 2016 growth was by no means sluggish meaning this will be one to watch as it creeps its way up.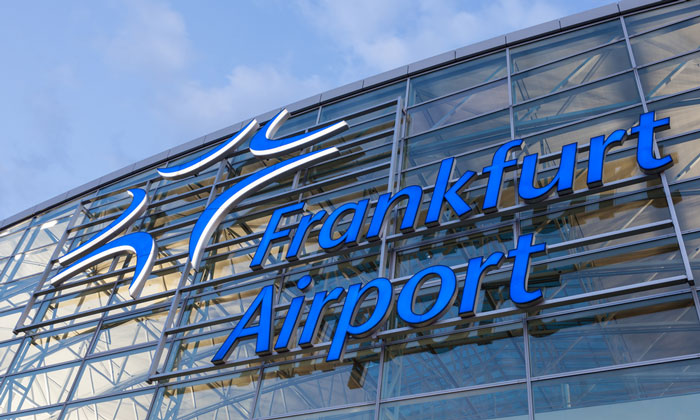 IATA code: FRA
Passenger numbers 2017: 64,500,386
Change from 2016: +6.1%
Negative growth in 2016 may have impacted Frankfurt's position, sliding down one place in spite of a strong 2017. Frankfurt is considered the business airport of certainly Germany and possibly Europe.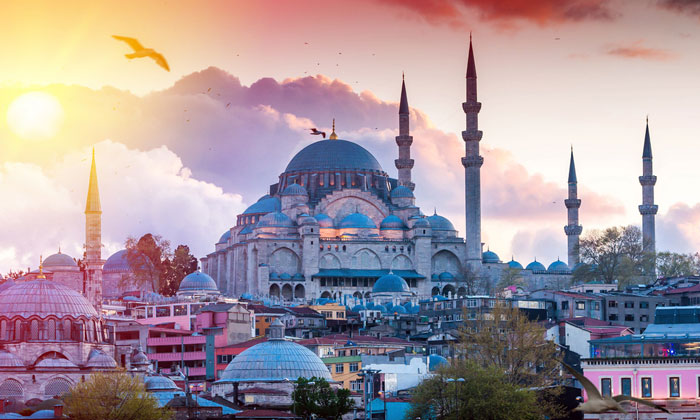 IATA code: IST
Passenger numbers 2017: 63,872,283
Change from 2016: 6%
Another for whom a weak 2016 performance together with Guangzhou Baiyun's jump has meant a drop of a place. Don't expect to see Istanbul Ataturk featuring too highly on next year's list either as its little brother, Istanbul New Airport, makes the scene in the autumn snapping up at least some of its traffic.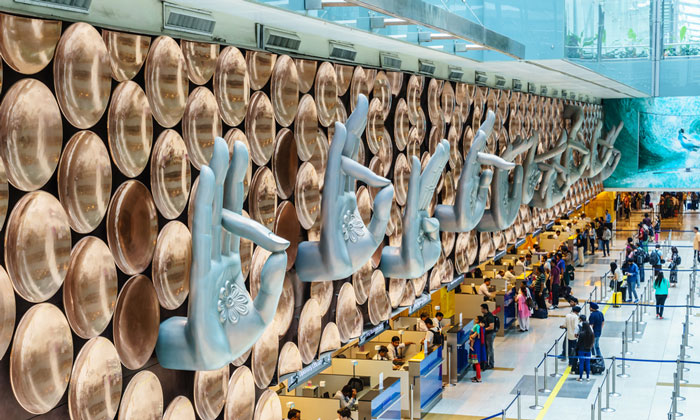 IATA code: DEL
Passenger numbers 2017: 63,451,503
Change from 2016: 14.1%
Our first newcomer to this list, and snapping up JFK's spot, welcome Indira Gandhi International, formerly number 22. Delhi's primary airport, it has seen the biggest rise of any other hub on this list and that's hardly surprising. India's thirst for air travel is seemingly insatiable. It will be interesting to see how this top 20 shapes up in the next decade with regards to Indian airports. On a side note, Indira Gandi has knocked out JFK, which no longer has a place at all it seems.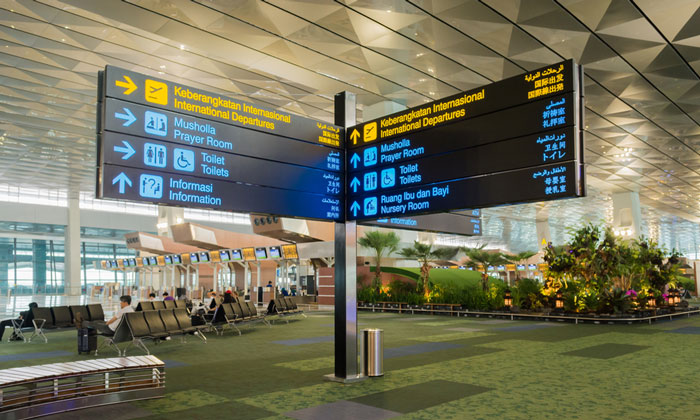 IATA code: CGK
Passenger numbers 2017: 63,015,620
Change from 2016: 8.3%
Operated by PT Angkasapura II and owned by the Indonesian Government, Soekarno-Hatta International Airport is the main airport for the Greater Jakarta area. It has successfully knocked Singapore Changi from the number 17 spot. Its name is a blend of the first President of Indonesia, Soekarno, who was head of state from 1945 to 1967, and and the first vice-president, Mohammad Hatta, who served from 1945 to 1956.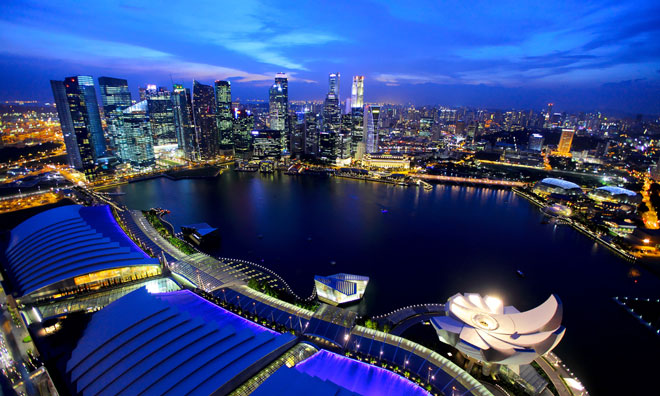 IATA code: SIN
Passenger numbers 2017: 62,220,000
Change from 2016: +6%
A slightly better year than 2016 has not been enough for Singapore to keep its number 17 spot. In March, it was given the Skytrax best airport in the world award for the sixth year in a row.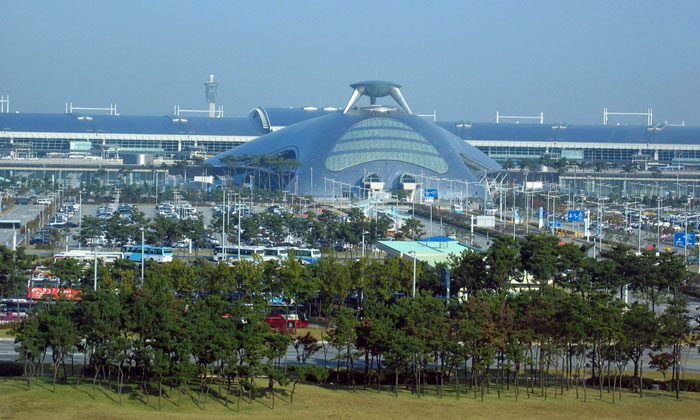 IATA code: ICN
Passenger numbers 2017: 62,157,834
Change from 2016: +7.5%
Alongside Changi, Korea's Incheon is an extremely effective manager of its passengers and claims a 0.0001% baggage mishandling rate. As well as this staggering claim, the Korean hub has been growing at an exponential rate since its construction following the 1988 Olympic Games. It has risen by one spot since last year.
#20 Denver International Airport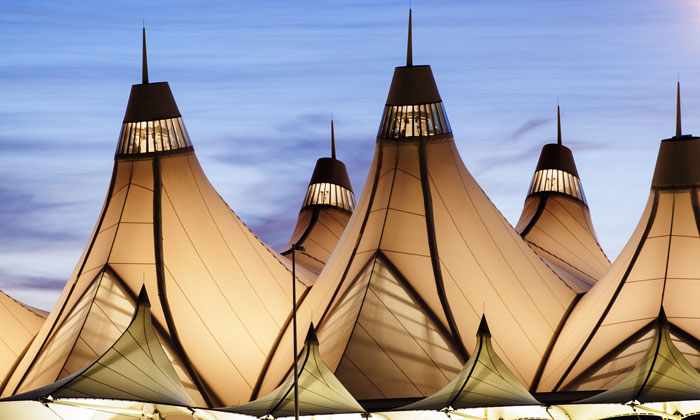 IATA code: DEN
Passenger numbers 2017: 61,379,396
Change from 2016: +5.3
Denver has dropped two spots since last 2017, even though it has seen two years of solid growth. It is the only airport in the United States to have implemented an ISO 14001-certified environmental management system covering the entire airport.
Related topics
Related airports
Amsterdam Airport Schiphol (AMS), Bangkok Suvarnabhumi International Airport (BKK), Dallas Fort Worth International Airport (DFW), Denver International Airport (DEN), Dubai International Airport (DXB), Frankfurt Airport (FRA), Guangzhou Baiyun International Airport (CAN), Hartsfield-Jackson Atlanta Airport (ATL), Hong Kong International Airport (HKG), Incheon International Airport (ICN), Istanbul Atatürk Airport (IST), John F. Kennedy International Airport (JFK), London Heathrow Airport (LHR), Los Angeles International Airport (LAX), Paris Charles de Gaulle Airport (CDG), Shanghai Pudong International Airport (PVG), Singapore Changi Airport (SIN), Tokyo Haneda Airport (HND)