ACI World and IATA have their #eyesopen to human trafficking
"We have our #eyesopen do you?" IATA and ACI have shown their commitment to raising awareness, helping to train staff to recognise the signs of trafficking with their #eyesopen campaign.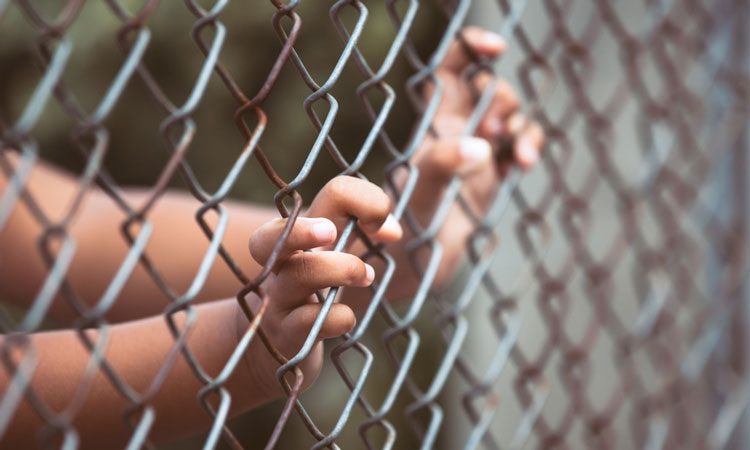 RESPONSIBILITY OF AVIATION: IATA and ACI have launched their #eyesopen campaign to identify the key signs of human trafficking.
To mark the United Nations World Day Against Trafficking in Persons (30 July), Airports Council International (ACI) World and the International Air Transport Association (IATA) have highlighted their plans to help negate the human trafficking trade. 
While aviation connects the corners of the world, this global network is abused by a minority that traffics people against their will. 
Together ACI and IATA have launched a campaign "we have our #eyesopen, do you? " to help the 25 million people annually that are subjected to such an awful fate.  
Airports and airlines have come together to help to their train staff to recognise the signs of trafficking and have put in place reporting protocols to alert the appropriate authorities.
Alexandre de Juniac, IATA's Director General and CEO, said: "Human trafficking creates misery for millions, and helps fund criminal gangs and terrorism. Aviation is the business of freedom. And we are taking action to help authorities ensure that our global network is not exploited for evil ends. As an industry, we have our eyes open, and are working with governments and law enforcement to stop trafficking. Through a joint campaign with our airport colleagues, we hope to further mobilise the aviation industry in the fight against this abhorrent trade in people's lives."
Whilst there is a huge movement by governments to put an end to this industry, action can be taken by the aviation industry and the general public. 
Airports can raise the awareness of staff on human trafficking, by learning to identify the warning signs and the process of reporting suspected trafficking. 

The public can also be made more aware of their potential role through the airport, with handouts/exhibits etc. and recognising the signs of people in distress. 
Airports can look at engaging the local community to prevent such incidents from occurring; schools are prime locations to educate children and parents alike about the dangers of human trafficking and how to deal with suspected cases. 
Victims should also be communicated to throughout their time in the airport. Inside toilet booths are areas where the victims are alone and can be given information impartially which would enable them to get the help they require. 
Airports have an obligation to work closely with authorities, law enforcement and immigration, to communicate the appropriate action to be taken when a potential victim is identified. 
While the airports have a key responsibility in the handling of potential victims, airlines also have a responsibility to the cause. Airports and airlines can notify each other if there is a cause for concern, which may enable more time for appropriate response. 
Angela Gittens, Director General, ACI World said: "People trafficking is an appalling crime which we should do all we can to combat. The safety and security of passengers remains all airports' number one priority and the airport community is determined to work with border authorities and our partners across the world in helping to put a stop to this activity. We stand together with our airline colleagues in keeping our eyes open to the signs of human trafficking. Many of our airport members are already demonstrating their commitment to the campaign. We continue to strengthen our combined efforts in awareness, training, and reporting."
Related organisations
Related people