Report finds 60 per cent of Gatwick local exports are destined for non-EU markets
Brexit may pose less of a problem for businesses near Gatwick, with 60 per cent of its local exports already going to markets outside the EU.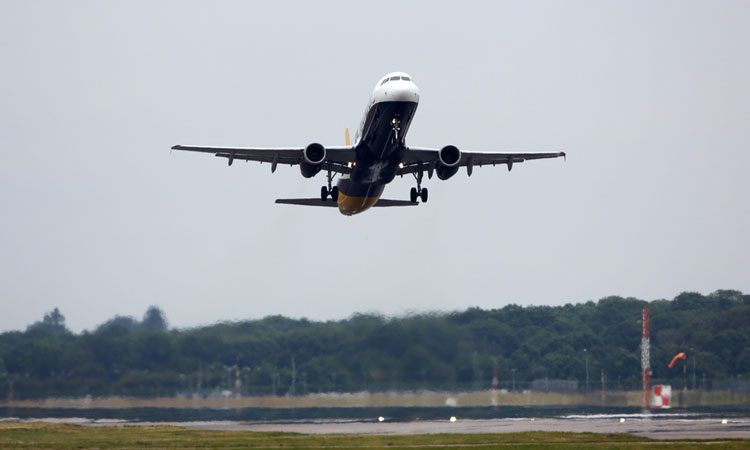 MONEY SPINNER: £7.5 billion in goods were traded through Gatwick in 2017
While the uncertainties of Brexit sit at the back of everyone's mind, a report has been published highlighting the extent of trade Gatwick facilitates between its local businesses and countries outside the EU.
The report published by Oxford Economics also looked at the local business that are recognised under the Gatwick Diamond group. The seven local authorities within the Gatwick Diamond are Epsom and Ewell, Reigate and Banstead, Horsham, Tandridge, Crawley, Mole Valley and Mid Sussex.
It found that for local businesses, within the Diamond, 60 per cent of exports went to markets outside of the European Union. 
Steve Norris, Chair of the Gatwick Growth Board and former Transport Minister, said: "Gatwick is a nationally significant infrastructure asset and today's report shines a light on the £7.2 billion contribution it makes to the UK economy in terms of trade and investment.
Rob Lewtas at the Department of International Trade, said: "Gatwick has always played an important role supporting trade, investment and jobs both in the national and local economy.  This report shows how Gatwick's recent growth has increased the South East's connectivity even further and is driving international business activity from the region to all parts of the globe."
The report concluded that these business are more export-focused, with a proportion of these businesses in the region sending goods to international markets. This is thought to be 50 per cent greater than for the UK as a whole.
There are a variety of exports that pass through the airport, chiefly metals/metal parts (£2 billion) and vehicles/vehicle parts (£1.7 billion) which were the two biggest goods categories, followed by electronics (£773 million), machinery (£682 million) and pharmaceuticals (£588 million). 
Gatwick's 67-strong long-haul network is singled out in the report as important for trade outside the EU as the vast majority of cargo passing through the airport goes in the belly of long haul passenger aircraft.
Top non-EU destinations for the Surrey, East and West Sussex region exports outside the EU are USA (£2.5 billion), China (£450 million), Japan (£250 million) and Russia (£200 million) which pose vast trade possibilities.
Jeremy Taylor, Chief Executive, Gatwick Diamond Business, which represents businesses across the region, said: "While the report rightly points out Gatwick's important role supporting exports from the region, it also shows that much more can be done. Too many businesses and cargo companies send their goods past Gatwick and round the M25 to Heathrow. As the airport's long-haul network grows, so too do welcome opportunities for local firms to use Gatwick as their local global gateway."