New international airport in Ho Chi Minh as passenger traffic increases 20 per cent
ADP Ingénierie have been given the go ahead to begin a feasibility study on a new international airport in Ho Chi Minh, with construction due to begin in 2025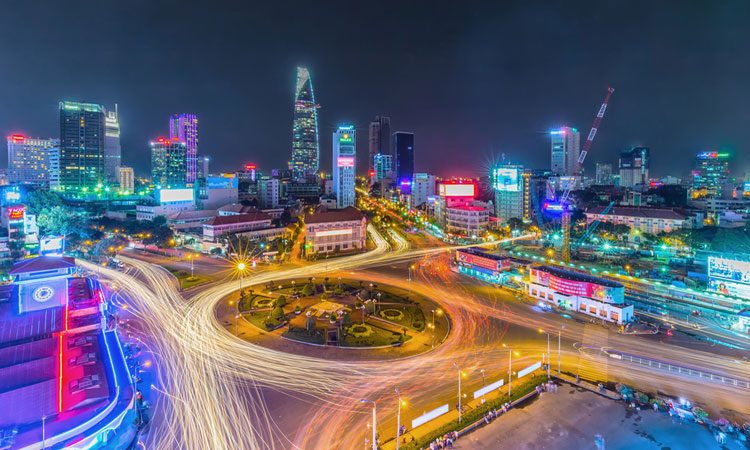 NEW AIRPORT: as passenger traffic increases 20 per cent year-on-year a new airport has got the go ahead
French airport operator Groupe ADP has been asked to carry out a feasibility study for a new international airport in Vietnam's biggest city.
The firm, which operates Paris Charles de Gaulle Airport in Paris, won the contract to conduct the study for Long Thanh International Airport (LTIA), Ho Chi Minh's second airport, through its subsidiary ADP Ingénierie.
It was awarded as part of an international public tender initiative of AVC (Airports Corporation of Vietnam). Once complete, LTIA is expected to see 25 million passengers a year.
Gratien Maire, CEO of ADP Ingénierie, said: "This important success is largely due to the close relationship between our teams and the Vietnamese authorities. We would like to congratulate, and honour their renewed trust in our airport expertise after our successful delivery of Tan Son Nhat. The Long Tanh project will greatly contribute to our development in Asia."
The development will include the construction of a runway, a passenger terminal module and a control tower. The passenger terminal will be designed by Korean architects, Heerim, a nominated sub-consultant.
The contract for this study will last 14 months, to allow for the final inspections of the proposal by the Vietnamese national assembly, which is expected to be completed by autumn of 2019. 
The future airport at Ho Chi Minh is billed to begin operations in 2025, and was approved by The Vietnamese Prime Minister in March 2018. It is expected to help ease the strain of the current airports in the area, as traffic is rising by 20 per cent each year. 
ADP Ingénierie was also assigned the task of optimising capacity at the existing Ho Chi Minh airport and Tan Son Nhat International Airport by the Vietnamese Civil Aviation Authorities in November 2017.
The Groupe ADP subsidiary has been involved in 700 schemes and projects in more than 130 countries. It currently manages around 100 projects around the world. At end of 2017, its backlog rose to over €61 million