ACI World launches new policy paper on airport privatisation
Privatisation could solve airports infrastructure funding gap, says the new policy, which was launched at the 28th ACI EUROPE/World Annual General Assembly, Congress and Exhibition in Brussels.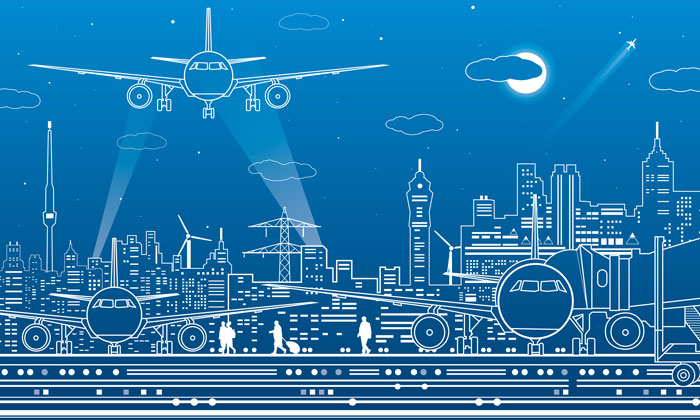 SEPARATION OF INFRASTRUCTURE AND STATE: The industry is shifting continually to privatisation
Airports Council International (ACI) World has launched a new policy brief on airport privatisation and funding at a time when critical investment decisions are being taken by airports around the world in response to growing demand for air services.
The policy brief, entitled Creating Fertile Grounds for Private Investment in Airports, was jointly produced with global consultancy InterVISTAS and officially launched today (June 19). It provides guidance and key principles for governments, policy makers and regulators looking to adopt privatisation as policy.
As air traffic growth continues to expand rapidly on a global basis, many airport operators are facing capacity constraints which not only limit further economic development but have also resulted in the intensification of bottlenecks, flight delays and deteriorated customer service.
For airports to meet the demand, facilitate improvements in global connectivity, and ensure the benefits to the global economy are delivered, investment in airport infrastructure is critical.
Privatisation has been shown to be a successful means by which to fund infrastructure development. Indeed, ACI World estimates that airports with private sector participation indeed invested 14 per cent more in CAPEX measured as compared to their public counterparts and 12 per cent more than the global average in the last five years.
Angela Gittens, Director General, ACI World, said: "ACI has a neutral position on airport ownership and does not suggest that airport privatisation is the only suitable policy choice.
"There is, however, a global need to finance new airport infrastructure to meet future demand and if government spending cannot be relied upon as it has been in the past then there is ample evidence of the value created by private investment in airports around the world.
"There is no-one size fits-all model given the large variety of social and economic circumstances, needs and objectives across the globe but positive lessons can be learned from existing privatisation processes, especially where they have been subject to stable, consistent and proportionate economic oversight.
"Securing the overall viability and sustainability of a private project requires that the government set appropriate parameters from the very start of the process. This requires a thorough analysis of the market into which airports are being privatised and the evolution of the airport industry as businesses in their own right in an increasingly competitive environment.
"Individual governments are better placed to set the appropriate strategic objectives and to understand where the private sector is likely to add the most value for their airports. Any economic oversight, if necessary, should take into account the level of the investment and the need to generate a reasonable return proportionate to the level of risk taken by the private investor."
Related organisations
Related people