Groupe ADP takes majority stake in Jordan's Queen Alia International operator
Groupe Aéroports de Paris (Groupe ADP) has announced is has acquired a controlling stake of the company operating Jordan's biggest airport.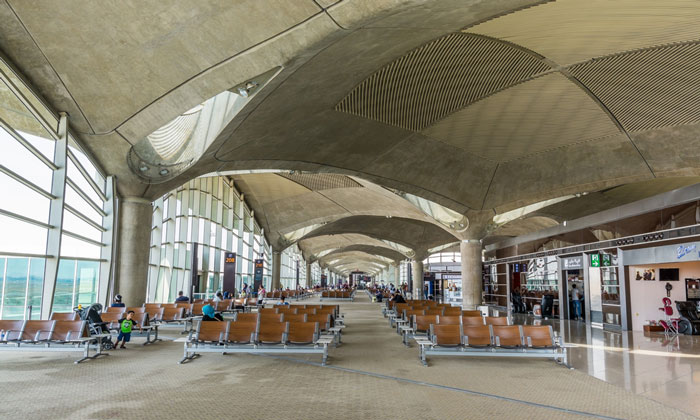 GATEWAY TO JORDAN: Queen Alia International Airport
The French firm finalised the deal to acquire a 51-per-cent stake in Airport International Group (AIG), the operator of Queen Alia International Airport (QAII), yesterday (Thursday April 19).
Groupe ADP has owned a 9.5 percent share in AIG via its subsidiary since 2007, when AIG was awarded a 25-year Build-Operate-Transfer (BOT) concession agreement to rehabilitate, expand and operate the airport through a US$850 million public-private partnership (PPP) plan.
After yesterday's acquisition, the remaining shares are distributed among Meridiam Eastern Europe Investments (32 per cent), Mena Airport Holding Ltd. (12.25 per cent) and Edgo Investment Holdings Ltd. (4.75 per cent).
The announcement came during a press conference held at Queen Alia International Airport (QAIA), in the presence of Jordanian Minister of Transport and Municipal Affairs Walid Masri; Muhannad Shehadeh, Jordanian Minister of State for Investment Affairs and Chairman of the Jordan Investment Commission (JIC); Groupe ADP Chairman and CEO, Augustin de Romanet; ADP International Chief International Officer and the new chairman of Airport International Group, Fernando Echegaray and Airport International Group CEO, Kjeld Binger.
Mr de Romanet said, "This new step is strategic for Groupe ADP as it serves to strengthen our ties with Jordan, and I extend my thanks to the Government of Jordan for its confidence and trust in us. Queen Alia International Airport is one of the best airports in the Middle East, and Groupe ADP, having already been a shareholder of Airport International Group through ADP International, has contributed to the superb performance and growth of the airport over the last ten years.
"By acquiring control of Airport International Group, Groupe ADP will be able to fully spread its limitless know-how, expertise and offerings.
"Alongside our co-shareholders, Meridiam Eastern Europe Investments and Edgo Investment Holdings Ltd., we aim to reinforce the routes network, departing from Amman, and improve the quality of service for passengers and the performance of aeronautical and retail activities, for the benefit of all stakeholders. Lastly, a big part of our goal is to ensure sustainable and socially responsible operations and the continuous development of the infrastructure for the remaining duration of the concession."
Mr Binger added: "In recent years, Jordan has been in the global spotlight, evoking the interest of foreign investors with its investment-friendly environment and policies, which in turn, contributes to the Kingdom's economic growth.
"We are proud to be working with Groupe ADP, as they possess a repertoire of internationally acclaimed airports and worldwide experience in airport management. This step marks a pivotal moment in our journey with Queen Alia International Airport, as we aspire to build on the substantial success we have achieved thus far, and reach unprecedented levels of excellence and innovation in the years to come."