Royal Schiphol Group to welcome new Chief Executive
The Royal Schiphol Group's incoming Chief Executive was State Secretary for Foreign Affairs in the second Dutch cabinet for four years between 1998 and 2002.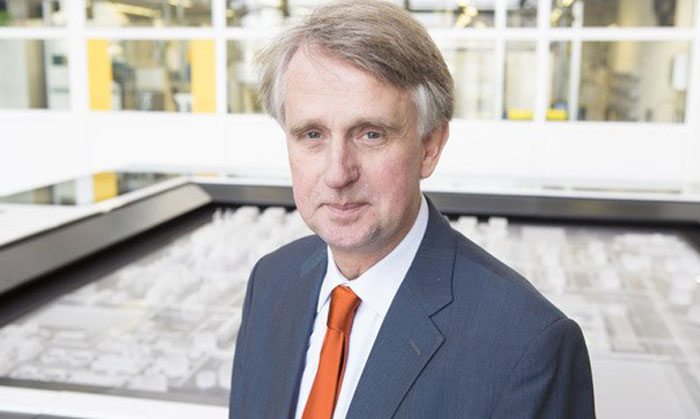 INCOMING: Mr Benshop will take over from Jos Nijhuis
Later this year, the Royal Schiphol Group, whose portfolio includes Amsterdam Airport Schiphol, the third largest airport in Europe, will welcome a new head.
As of May 1, Dick Benschop will take over from Jos Nijhuis as the CEO of the group. Mr Benschop  was State Secretary for Foreign Affairs in the second Dutch cabinet led by Prime Minister Wim Kok.
He later went to work for Royal Dutch Shell, where he fulfilled a number of positions, including as President-director Shell Nederland from May 1 2011 until January 1 2016. Before he took up the role of State Secretary, he worked for four years at Schiphol Group in an advisory role.
Louise Gunning, Chairman of the Supervisory Board of Royal Schiphol Group, said: 'Given his experience in the public domain, combined with his ample experience in the business world, we are convinced that he will be able to encourage all parties involved to join forces and set the course for the next phase of Schiphol.
"We believe that he will be able to address the complex challenges of Dutch aviation. It is our conviction that he and his team are capable of further developing the airport smartly, safely and sustainably."
Mr Benschop said: "Schiphol is a special place and wonderful company that I have worked for previously. I am really looking forward to the opportunity of leading one of the most dynamic organisations in the Netherlands.
"Aviation is synonymous with many challenges and opportunities. How can we continue to develop sustainably? How can we find a new balance between nuisance and the economic importance based on trust?
"Each and every one big issues, which I am looking forward to addressing on behalf of the Netherlands, passengers, airlines and local residents."
Earlier, Jos Nijhuis announced that he would remain CEO until March 31 2018. However, the Supervisory Board has requested that he extend this period, since Benschop will begin work on May 1. Nijhuis has agreed to remain CEO up to and including April 30.
Ms Gunning added: "Under the management of Jos, Schiphol grew to become the airport with the best direct connectivity in Europe and the global runner-up for hub connectivity.
"Together with the airlines and KLM in particular, Jos made an important contribution to the connection of the Netherlands with the rest of the world.
"Schiphol also realised substantial progress in the field of sustainability under his leadership. We appreciate that he will be using his knowledge and experience in continuing his contribution to the foreign activities of Schiphol."