Eurowings tries out "unique" public vote technique to route development
A host of airports across Europe, including Cork, Aarhus, Friedrichshafen, Kosice, Ljubljana and Stavanger, are competing for public votes.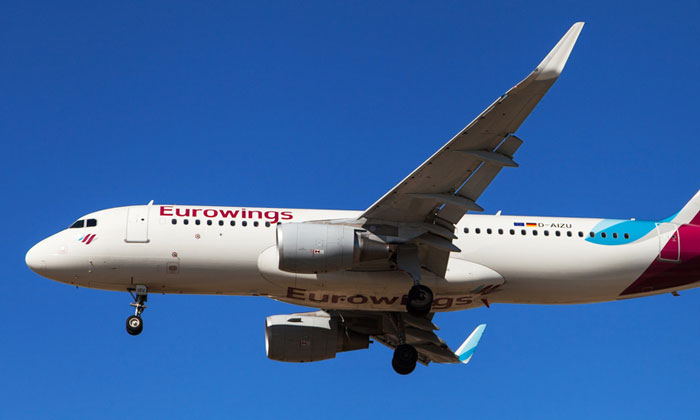 WHERE TO NEXT: Eurowings have crowdsourced route developments before
German low-cost carrier Eurowings is adopting a unique approach to route development, with its 'You vote, we fly' campaign.
Ireland's second busiest airport, Cork, is competing against a shortlist of five other European airports ‒ Aarhus in Denmark; Friedrichshafen in Germany; Kosice in Slovakia; Ljubljana in Slovenia; and Stavanger in Norway.
The voting closes on March 12 at 3pm CET, with the big finale for the podium positions taking place live on the airline's Facebook page the next day. The destination with the most votes will then become part of the airline's W18/19 schedule.
Speaking about the innovative competition, Cork Airport's Managing Director, Niall MacCarthy said: "We are delighted to be included in the shortlist of European airports, and to win would be a major boost to the region, as well as the whole of Ireland. I'm urging everyone to take the time to vote for Cork Airport over the next week, and get us into the final three. We need the public's support to land this wonderful opportunity to secure a new route for the south of Ireland."
This is not the first time that Eurowings has taken its network planning to a different level, with the Lufthansa subsidiary allowing the public to decide a new route for its S18 programme last year.
That time Mostar in Bosnia and Herzegovina was the winning destination, beating nine other cities ‒ Podgorica; Shannon; Brac; Trieste; Castellon; Trapani; Bergen; Belfast; and Biarritz. As a result, Eurowings will fly to the historic city twice-weekly from Düsseldorf (Wednesdays and Sundays) starting on 16 May, and from Stuttgart (Wednesdays and Saturdays) commencing on 19 May, with both routes operated on its Q400 fleet.
Cork currently provides two services to Germany, with Aer Lingus offering twice-weekly (Wednesdays and Sundays) operations to Düsseldorf from 2 May, as well as an existing weekly (Saturdays) route to Munich.