Denver International stubs out last smoking lounge
Denver has joined more than 600 other airports US-wide as a smoke-free facility after announcing The Smokin' Bear Lodge Smoking Lounge had come to the end of its lease.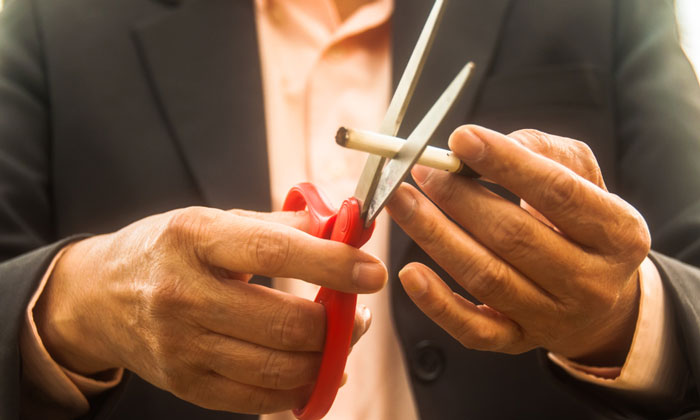 CUTTING DOWN: Smoking lounges are still a common feature in airports around the world, but things are changing
America's sixth biggest airport is now a smoke-free facility with the closure to its last remaining smoking lounge.
Denver International Airport (DEN), which is the 18th busiest airport in the world, announced on Thursday that The Smokin' Bear Lodge Smoking Lounge, located in the centre of Concourse C, had closed due to the end of its lease agreement.
Designated smoking areas at the airport are now only located outside the Jeppesen Terminal on levels 4, 5 and 6. Smoking outside of designated areas, including the use of e-cigarettes, is prohibited on airport property. There are also designated smoking areas on level 2 outside the Westin service doors on the east and west sides.
"We support Mayor Michael B. Hancock's efforts to create a healthier Denver by becoming a smoke-free facility," airport CEO Kim Day said. "This journey began in 2012 with the initial closure of three other indoor smoking lounges, and today we are completing that goal with the closure of the last smoking lounge.
"We look forward to transitioning the C Concourse smoking lounge into an exciting new restaurant in the months to come."
In becoming smoke-free, DEN joins more than 600 other airports nationwide as a 100-percent smoke-free facility, according to the American Cancer Society Cancer Action Network.
At the end of last year, it was revealed that less than half of the world's 50 biggest airports were smoke free according to a study the US Center for Disease Control and Prevention (CDC). The CDC said that even though most of the airports had designated smoking areas, set aside from the normal passenger traffic and well ventilated, studies had documented that secondhand smoke can transfer from designated smoking areas into nonsmoking areas in airports, where nonsmoking travellers and employees can be exposed.  
Among the top 10 busiest airports, the report found that five had a smoke-free policy (Beijing Capital, Chicago O'Hare, London Heathrow, LAX and Shanghai Pudong International). Atlanta-Hartsfield Jackson, Dubia, Hong Kong, Paris Charles de Gaulle and Tokyo international airports all allowed smoking in certain indoor areas.