BA boss has 'zero' confidence in Heathrow's ability to deliver runway on time and budget
Among airline figures called to give evidence in a House of Commons Committee hearing, the CEO of International Airlines Group gave a damning assessment of Heathrow's capability to deliver an on time and on budget expansion.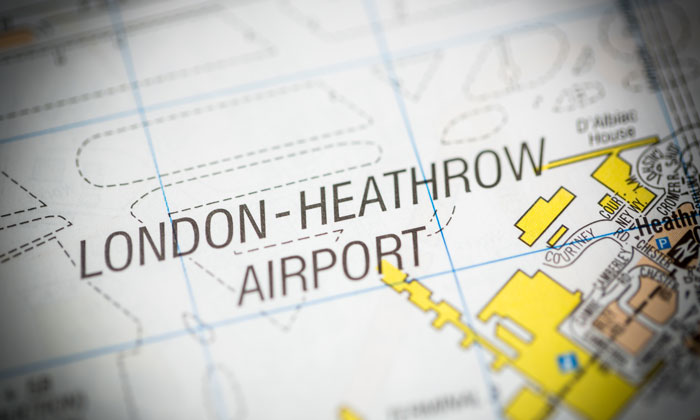 CONTROVERSIAL BUILD: With the new runway, Heathrow is expected to see more than 100 million passengers every year
The CEO of International Airlines Group, the owner of British Airways, has said he has 'zero' confidence in the ability of Heathrow to deliver a fourth runway on time and on budget.
Willie Walsh made the comments in response to a question posed in the UK Government Transport Committee's meeting on the Airport National Policy Statement by MP Lilian Greenwood.
The MP asked a panel made up of Mr Walsh, easyJet's UK Director Sophie Dekkers, BAR UK Chief Executive Dale Keller and Virgin Atlantic Chief Executive Craig Kreeger how confident they were that Heathrow's proposed expansion could be delivered on time and on budget.
Mr Walsh said: "My confidence in [the expansion being] delivered on time and on budget, as you put it, is zero, based on experience dealing with Heathrow.
"Heathrow will claim to deliver things on time and claim to deliver things on budget. It's easy to deliver on budget if you have a massive contingency in your budget that you can waste.
"Equally, it's easy to do it if your focus on costs is absolutely zero.
"We don't now what the budget is, we don't even know what the plan is, and for us to have confidence that Heathrow can expand while maintaining passenger charges, and that's the key objective, it's a challenge I don't think Heathrow is up to."
Responding to Mr Walsh's comments, a Heathrow spokesperson said: "Since the opening of T5, both sides have learned considerable lessons and today Terminal 5 has been voted 'world's best terminal' 5 years in a row.  Heathrow has gone on to deliver T2 and numerous other projects on time and on budget – Willie Walsh's comment suggesting we have no experience in doing so, is categorically untrue.
"Our expansion cost projections are equally robust and we will continue to work to reduce the cost further. Last year we confirmed potential cost savings of up to £2.5bn which illustrates our ongoing focus and progress in this area. It is a shame this hasn't been recognised by Mr Walsh in this instance."
Following on from Mr Walsh's statement at the committee meeting, Mr Kreeger said: "The case for Heathrow is a very compelling one and the need for connecting traffic in creating opportunities for new routes is why investing in a hub is the right strategy for the country.
"The question around costs and deliverability is a very different one. We find ourselves in a position where our endorsement is sought for a plan where the consequences for overspending would be borne by the airline and its customers.
"I would posit that in a similar scenario where the tax payer or the Government were asked to approve a plan in which the consequences of an overspend were to be borne by the Government or the taxpayer, you would have a hard time being supportive."