Less than half of the world's biggest airports have a smoke-free policy
Even designated smoking areas can cause damage to airport employees and fellow travellers, a report into smoking at international hubs has said.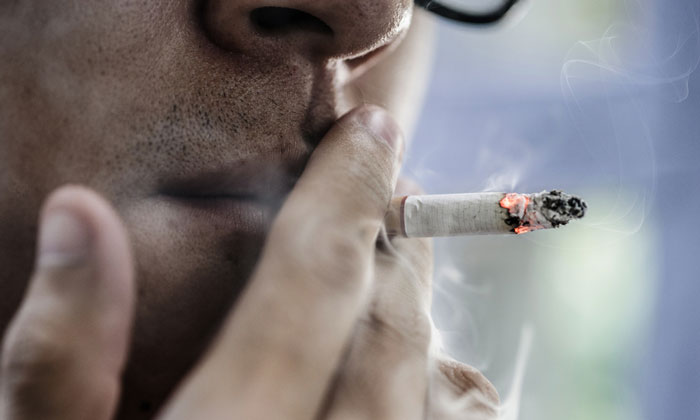 SMOKING RUNWAY: The comprehensive smoking ban in 17 EU countries has kept the number of areas with designated smoking areas down
Only 46 per cent of the world's biggest airports are smoke free, a new report has found.
The study by the US Centre for Disease Control and Prevention (CDC) has looked into the smoking policy at the 50 biggest airports. It found that 54 per cent permitted smoking in designated areas, a set up which the centre has said is still detrimental to both employee and passenger health.
In the report, it said: "Although the airports in this analysis that do not have smoke-free policies only allow smoking indoors in designated or ventilated smoking areas, studies have documented that secondhand smoke can transfer from designated smoking areas into nonsmoking areas in airports, where nonsmoking travellers and employees can be exposed.
"In addition to subjecting nonsmoking travellers who pass through these areas to involuntary secondhand smoke exposure, designated or ventilated smoking areas can also result in involuntary exposure of airport employees who are required to enter these areas or work near them."
Among the top 10 busiest airports, the report found that five had a smoke-free policy (Beijing Capital, Chicago O'Hare, London Heathrow, LAX and Shanghai Pudong International). Atlanta-Hartsfield Jackson, Dubia, Hong Kong, Paris Charles de Gaulle and Tokyo international airports all allowed smoking in certain indoor areas.
Of the 18 North American airports in the top 50 bracket, 14 had a smoke-free policy. In Europe, four of the nine and in Asia, only four of the 22. The only airport among the 50 busiest in Oceania is Sydney International, which is smoke-free. None of the world's 50 busiest airports is located in South America or Africa.
At the beginning of its report, the CDC made a case for the value of the study, saying: "Exposure to secondhand smoke from burning tobacco products causes premature death and disease, including coronary heart disease, stroke, and lung cancer among nonsmoking adults and sudden infant death syndrome, acute respiratory infections, middle ear disease, exacerbated asthma, respiratory symptoms, and decreased lung function in children.
"The U.S. Surgeon General has concluded that there is no risk-free level of exposure to secondhand smoke."
The full list of the assessed airports with no smoke-free and their size rank is as follows: 
1 Atlanta-Hartsfield Jackson International 
3 Dubai International Airport 
5 Tokyo International Airports 
8 Hong Kong International Airport
10 Charles de Gaulle Airport 
12 Amsterdam Airport Schiphol Amsterdam
13 Frankfurt Airport Frankfurt
14 Istanbul Ataturk Airport Istanbul Turkey
15 Guangzhou Baiyun International Airport
17 Singapore Changi Airport
18 Denver International Airport
19 Seoul Incheon International Airport
20 Suvarnabhumi/New Bangkok International Airport
21 Indira Gandhi International Airport 
22 Soekarno-Hatta International Airport
24 Kuala Lumpur International Airport
26 McCarran International Airport
27 Chengdu Shuangliu International Airport
29 Chhatrapati Shivaji International Airport
36 Taiwan Taoyuan International Airport 
37 Munich Airport
39 Kunming International Airport
42 Leonardo da Vinci–Fiumicino Airport 
44 Mexico City International Airport
47 Ninoy Aquino International Airport
48 Narita International Airport
50 Hamad International Airport