How did Britain's airport fare against the Beast from the East?
British readers will be well aware of chaos the Beast from the East has wrought on the UK roads, but how did airports perform in a country that seldom sees extreme weather?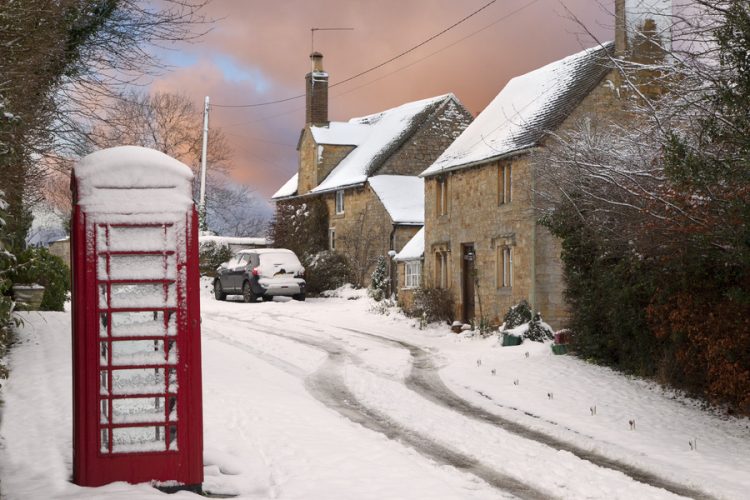 ALL COVERED IN SNOW: Even Cornwall, which gets by far the lowest average snow fall, is currently experiencing severe travel problems
Over the last three decades, it has experienced on average around 24 days of snow or sleet a year with only 16 of these seeing snow stick. This is a mean average and takes into account the Highlands of Scotland and mountainous central regions where days of snow on the ground can exceed 60 every year. For much of the country, more than two successive days of thick snow is a rare and disruptive phenomenon.
Since Tuesday [February 27], the so-called Beast from the East has brought the mercury down to as low as -15 degrees Celsius in some areas and battered the nation with waves of heavy snow.
Unsurprisingly, terrestrial transportation has been plunged into chaos and the most intensive winter operations have kicked in at nearly every airport. Here is what's gone on at the some of the biggest airports.
Glasgow International
A red weather warning set up shop over Glasgow earlier this week, meaning "widespread damage, travel and power disruption and risk to life" was likely. The airport was closed on Wednesday night and all flights were cancelled.
The media's attention was attracted to the plight of passengers who had been stranded at the airport as a result of the cancellations. According to reports in the Daily Record, these would-be travellers were to be found sleeping in the terminal or in the conference room of a nearby hotel after all the rooms were taken.
Bristol Airport
The South West was heavily hit on Thursday night. On Friday morning, the airport said on its Facebook page that its runway was closed and no flights would be operating until 12pm (Friday 2 March).
It said: "Our teams are working hard clearing snow from the runway, aircraft operating areas, car parks and roadways on-site. 
"It is a rapidly changing situation and passengers are advised to check with their airline prior to making their way to the airport. If their flights are cancelled passengers are requested not to make their way to the airport. 
"easyJet have cancelled all flights to and from Bristol Airport for the remainder of the day. 
"First Bus have suspended bus services to and from Bristol Airport until 12 noon and will review the road conditions at this time."

Edinburgh Airport
Like Glasgow, a severe weather warning was in place over Edinburgh and the airport was forced to close last night. Currently, its departure board shows a raft of cancellations continuing into the evening.
London Gatwick and London Heathrow
The country's second largest airport, Gatwick has remained open throughout the cold snap. On Friday morning, most flights were running as normal or with delays, but there were cancellations, particularly to Dublin, Glasgow and Edinburgh. Incoming flights told a similar story with cancellations from Geneva, Munich and Zurich.
As with Gatwick, Heathrow has not been forced to close up all together due to the snowfall and ice. However, it has equally been the victim of cancellations over the last week. As things stand, flights to Brussels, Belfast, Edinburgh, Frankfurt, Marseilles, Milan, New York Philadelphia, San Francisco and Warsaw among others have been cancelled today.