Winter operations for general aviation
Posted: 13 November 2014 | The Federal Aviation Administration
The November/December 2014 issue of FAA Safety Briefing focuses on winter operations…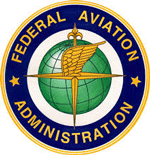 The November/December 2014 issue of FAA Safety Briefing focuses on winter operations. Articles cover some of the exciting opportunities that the winter flying season offers as well as provide a review of several important cold weather safety strategies.
Feature articles in this issue include:
"Cross-Country Skiing – Aviation Style" – exploring the twists and turns of flying with skis (p 10),
 "Chilled to the Bone" – how cold can affect both body and mind (p 14),
 "Keeping Your Cool in the Cold" – making the most of winter flying opportunities (p 18)
Additional feature articles include "Fly, Flee, or Fold" (p 5), and "FIKI Wiki – What You Need to Know About Icing Conditions and Systems" (p 21).
In this issue's Jumpseat department (p. 1), Flight Standards Service Director John Duncan reviews some winter weather wisdom, while Checklist (p 27) explains how to reduce the risk of carburetor fires. Also, Nuts. Bolts, and Electrons (p 28) provides you with a few stocking stuffer ideas for both you and your airplane.
FAA Safety Briefing is the safety policy voice for the non-commercial general aviation community.  The magazine's objective is to improve safety by:
making the community aware of FAA resources
helping readers understand safety and regulatory issues, and
encouraging continued training