BULATSA and IATA to develop an airspace strategy for Bulgaria
BULATSA and IATA have said they will strengthen their existing cooperation through a new initiative, aimed at delivering benefits to the travelling public while supporting national economic growth and the competitiveness of the Bulgarian aviation sector.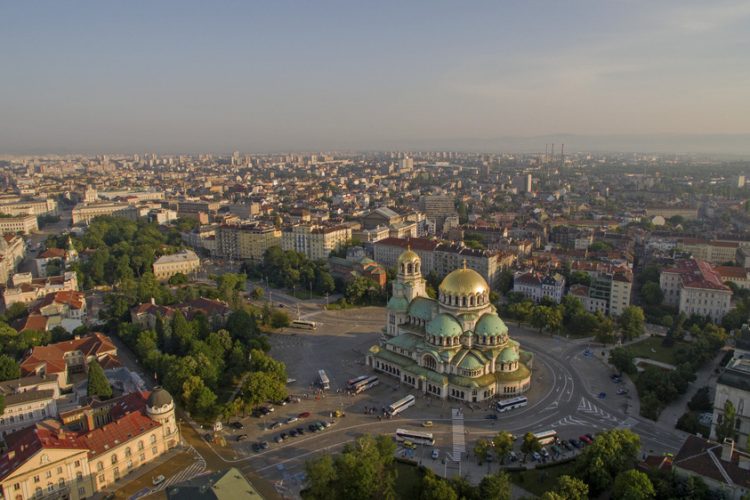 STRATEGY: An aerial view of downtown Sofia
The International Air Transport Association (IATA) and BULATSA, the Bulgarian Air Navigation Service Provider, have agreed to develop and implement a Bulgarian National Airspace Strategy.
Passenger demand for air transport in Bulgaria is set to double over the next two decades. Servicing this demand, while ensuring safety, and managing costs, CO2 emissions and delays, requires Bulgaria to further modernise its airspace and Air Traffic Management (ATM) network.
Successful airspace modernisation is expected to create significant benefits, generating an extra €628 million in annual GDP and 11,300 jobs annually by 2035.
BULATSA and IATA have committed to work together and with all aviation stakeholders to deliver and implement the National Airspace Strategy in support of the Single European Sky (SES) initiative. The main aspects of the strategy cover leadership and a collaborative stakeholder approach, airspace management, and technical modernization of the ATM system.
Georgi Peev, Director General of BULATSA, said: "I welcome this initiative, which will support the ongoing evolution of our technology and operations. The development of a national airspace strategy would further enhance the good cooperation with our customers and partners and would contribute to achieving the SES high level goals.
"The implementation of BULATSA's key projects related to airspace reorganisation and to capabilities to meet high traffic levels combined with increased complexity of operations are expanding the foundation for the delivery of BULATSA's ambitious targets."
Alexandre de Juniac, IATA's Director General and CEO, said: "Bulgaria will occupy an ever-more important position in European airspace as East-West traffic increases in the coming years. And Bulgaria itself is a fast-growing economy which will see a significant passenger surge.
"Ensuring that the airspace is optimised to cope with increased traffic will benefit not only Bulgaria but the wider European travelling public. As Bulgaria takes up its Presidency of the European Union, this commitment to building a National Airspace Strategy is a concrete sign of the nation fulfilling a strategic leadership role. We congratulate BULATSA for its vision, and look forward to working with them to make airspace modernization a success."
The Bulgarian National Airspace Strategy will include:
Enhancement of coordination for more efficient flight paths;
Airspace optimisation at regional level as well as between regions;
Increased capacity while ensuring safety levels;
Improved punctuality of flights;
Better sharing of information across the European air transport network