Kos Airport development gets underway with runway reconstruction
The first stages of a construction project at Kos Island International Airport which will eventually see it more than triple in size has begun with the reconstruction of its runway.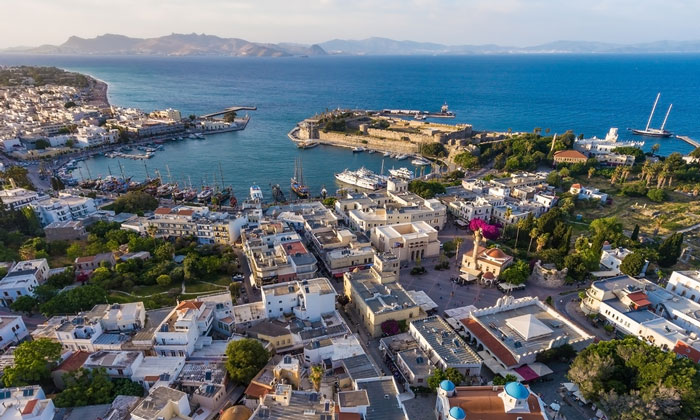 THE OVERHAUL HAS BEGUN: Kos is a popular tourist destination
After a year which saw a 20.7 per cent increase in passenger traffic, bringing the total to 2.3 million, the owners of Kos Airport have announced it is 'implementing major upgrades'.
Fraport Greece, a subsidiary of the worldwide airport giant Fraport AG, has said that the development works will begin with the restoration of degraded asphalt lawyers on the runway and the apron.
Alexander Zinell, Fraport Greece CEO, said: "Our plan for the massive overhaul of Kos airport has begun. The safety of our passengers is a top priority for us, and for this reason, the reconstruction of the runway and apron pavement has been scheduled during the off-season. Kos airport will welcome the summer season with a brand new infrastructure serving the growing tourism business on the island.
"Simultaneously Fraport Greece is starting the works for a completely new terminal building that will replace the outdated old building."
The works will require a partial suspension of operations from March 4 to March 19 2018. But Fraport Greece have said that all medical and rescue flights will be uninterruptedly operated by helicopters.
Fraport Greece plans for the development of the Kos Airport also include:
New terminal of 23,106 m2
201 per cent increase in the total size of the airport
New fire station
Refurbishment/expansion of the Waste Water Treatment Plant (WWTP)
75 per cent increase in the number of Check-in Stations (from 16 to 28)
125 per cent increase in the number of security lanes (from 4 to 9)
The owners and operators said in December, when they unveiled the plans, that they would invest "€30.5 million in a brand-new modern airport" and that it hoped to be able to welcome visitors into a new terminal by summer 2020. 
After it signed a privatisation agreement with the Greek Government in 2015, Fraport Greece has become one of the biggest private operators in the country with 14 airports to its name.