Dallas Fort Worth becomes the latest TSA Innovation Site
The Transport Security Administration (TSA) will now trial new tech and solutions at Dallas Fort Worth International, adding the Texas airport to a growing list of innovation sites.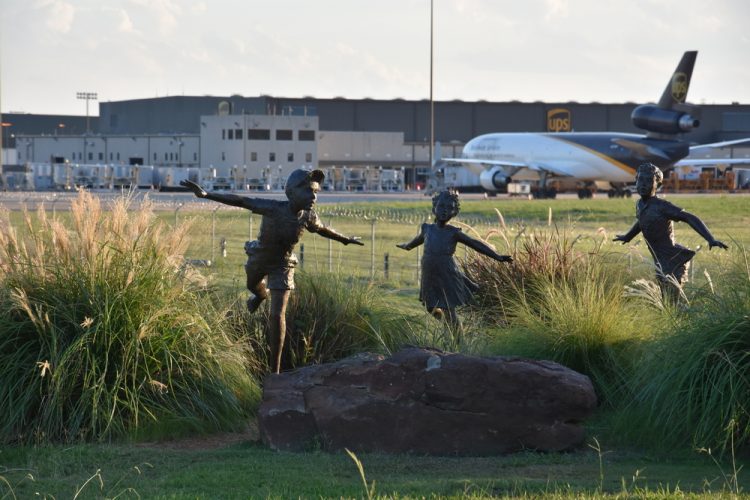 LATEST ADDITION: Sculptures at Dallas Fort Worth International Airport
Dallas Fort Worth International Airport has been designated an official Innovation Task Force (ITF) site by the Transportation Security Administration (TSA).
DFW joins a select group of American airports which the TSA's task force has chosen to help drive improvements in overall transportation security effectiveness and efficiency, while ensuring a positive experience for customers.
"DFW Airport has a long-standing, constructive relationship with the TSA and our team looks forward to hosting demonstrations of new technology that will explore how to make airports more secure while improving the customer experience," said Chad Makovsky, DFW's executive vice president of Operations. "We recently completed the installation of ten automated screening lanes, which will increase the throughput at four checkpoints, and we've welcomed the TSA into our Airport Operations Center where we collaborate on new ideas and respond quickly to our customers' needs."
"TSA has actively been demonstrating new technologies in airports across the country, and we are pleased that DFW Airport has been named an official Innovation Task Force site," said Steve Karoly, Assistant Administrator for the TSA Office of Requirements and Capabilities Analysis. "With this partnership, we can find new ways to work together to improve all aspects of aviation security."
This year, the task force will bring more deployment and experimentation of new technologies into public settings. As an ITF site, DFW is eligible for pilot programs to test and refine groundbreaking technologies and processes.
TSA selects innovation sites based on several criteria to ensure TSA resources are utilised efficiently, and in compliance with the requirements of the FAA Extension, Safety, and Security Act of 2016. Criteria include the ability of partner airports to support the initiative and nimbly respond to various needs.
In addition to Automated Screening Lanes, some of the additional technologies under demonstration with the ITF include Computed Tomography (CT) scans, Biometric Authentication and improved passenger communication techniques. For more information about TSA's Innovation Task Force, visit www.TSA.gov.