NATS sign five-year contract with London Luton
NATS, the UK's biggest air traffic services provider, has won an new contract at London Luton, valid for five years with the possibility of extending it for a further two.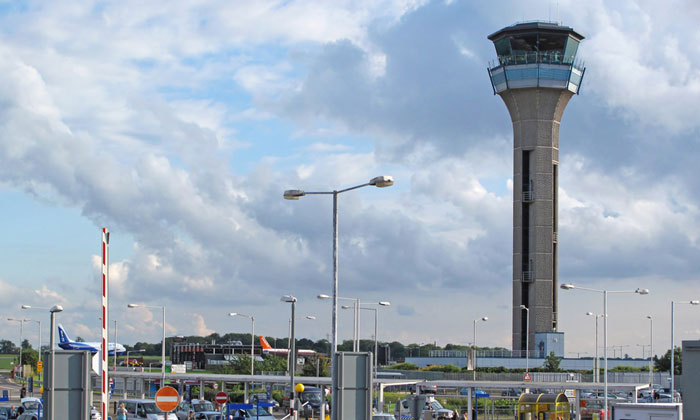 STAYING IN THE TOWER: NATS' contract was last extended in 2014
Air traffic management at London Luton will continue to be provided by NATS after the company won a new five-year tender.
Though NATS currently provide air traffic services at the airport, London's fastest growing airport, the decision to sign them up once again was taken 'following an open and competitive tender process'. This latest contract will come into effect in November.
Neil Thompson, Operations Director at London Luton Airport, said: "Demand for air travel is at record levels and shows no sign of slowing. At LLA we continue to transform the airport to meet that demand and bring more travellers easy, enjoyable and accessible travel. Working with expert partners is an important part of that mission so, after a competitive process, we are delighted to appoint NATS as our air traffic provider for the next five years."
The NATS team at LLA has delivered major technology projects in recent years, replacing the Electronic Flight Progress Strip System in 2015 and is currently commissioning a new voice communications system. NATS has also supported the airport through its ongoing £150m redevelopment and expansion programme, which has seen passenger numbers increase by 50% over the past three years to reach a record 15.8 million in 2017.
Mike Stoller, NATS Director Airports, said: "This contract was won in a competitive UK market and to come out on top is recognition of the fantastic work the team does on a daily basis and the compelling case we made for the future. The airport has ambitious growth plans and I'm delighted that they've chosen NATS as the best partner to work with on delivering those."
Air traffic controllers at LLA managed 135,528 flights in 2017, up 3.1 per cent on 2016, making it the UK's fifth busiest and London's fastest growing airport. Its current redevelopment is due for completion in 2020 at which point the airport expects to be handling 18 million passengers a year.