New Saudi Arabian airport terminal seeks food and drink concessionaires
Expected to open in May this year, King Abdulaziz International Airport's new terminal will be the end product of more than a decade's work. Ahead of the opening, the operators are looking for concessionaires who want to set up shop in the 'gateway to Mecca'.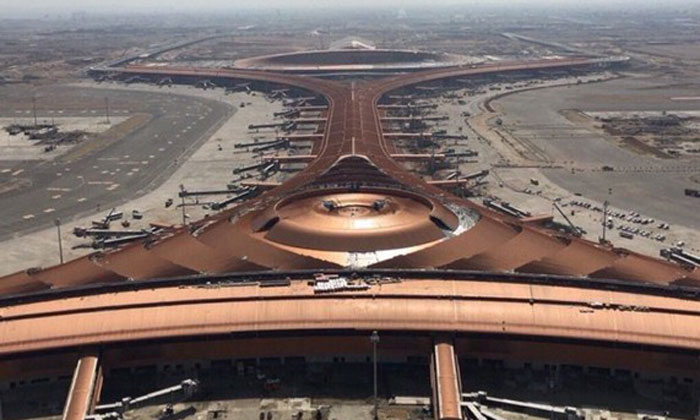 GATEWAY TO MECCA: The state-of-the-art building is billed for opening on May 1
The operator of Saudi Arabia's biggest international airport, set to open a new terminal later this year, has opened applications to food and drinks concessionaires for trading space.
Changi Airports Saudi Arabia (CASA), operator of King Abdulaziz International Airport (KAIA) in Jeddah, today issued the first raft of Request for Proposals (RFP) for concession space in the new state-of-the-art terminal's check-in area.
CASA is looking for five food and beverage concessions, likely cafes and restaurants, to set up shop for a period of three years. The restaurant concession will include an option to renew for two years.
This is the first of over 40 packages covering more than 100 locations in the new KAIA. Subsequent RFPs will include concessions for duty free, duty paid specialty retail, car park, and passenger services such as telecommunications, financial services and car rentals.
A spokesman for CASA said: "To offer guests of the new KAIA a unique passenger experience, CASA is designing the retail environment by putting passengers at the forefront and delighting them with what is special to the Kingdom. This includes special attention to the Kingdom's heritage, hospitality, landscape, and cuisine."
CASA is a consortium led by Changi Airports International (CAI) from Singapore. It was awarded the contract to operate and develop the new KAIA for 20 years by the Saudi General Authority of Civil Aviation in May 2017.
The new KAIA is expected to be the busiest and best connected airport in Saudi Arabia when it opens in 2018. It is the main airport of Saudi's key commercial centre and the second largest city, Jeddah. It is also the gateway to the holy cities of Mecca and Medina. In anticipation of the high traffic growth, the new KAIA is undergoing a phased expansion programme that will ultimately increase the airport capacity from over 30 million passengers per annum to 80 million.
A pre-proposal briefing for the first package will be conducted on 25 January 2018. The closing date for the submission of proposal is 22 February 2018. Those interested can write in to [email protected] for more information.