Edinburgh recognised as autism friendly in Scottish airport first
The biggest airport in Scotland has joined Aberdeen Football Club, the Glasgow Film Theatre and the Macrobert Arts Centre in being recognised as an organisation that has taken steps to ensure autistic people and their families can access and enjoy their public spaces.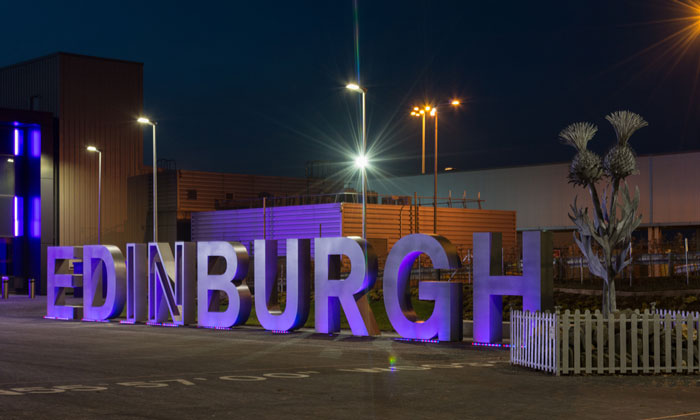 ABOVE AND BEYOND: The Autism Friendly Award is administered by the National Autistic Society Scotland
Edinburgh Airport (EDI) has become the first airport in Scotland to achieve an Autism Friendly Award in recognition of the accessible and supportive environment created for autistic passengers.
The award recognises the assistance put in place at the airport to improve the experience for people on the autism spectrum as well as their families or carers.
EDI was granted the accolade after introducing a host of measure to mitigate the stress for passengers. These included: 
additional training for staff to help passengers with additional needs
an Edinburgh Airport specific Social Story to help children prepare for the journey
a pre-visit to the airport to familiarise with the sights and sounds of the airport environment
discreet lanyard and pin badges to identify those with hidden disabilities so staff are aware of the need for additional support
providing children's books to children who haven't travelled before, or who need something extra to help them prepare
Chief Executive of Edinburgh Airport, Gordon Dewar said: "Airports can be extremely busy places and that can be quite daunting for people with additional needs, especially if they rely on a routine which a place like an airport can upset.
"We've looked at that and considered where we could make simple but effective changes to make the journey through Edinburgh Airport as easy as possible for those with autism and other additional needs.
"Our staff and partners have worked together to provide this service and this award is a clear indication of our commitment to make Edinburgh as accessible as possible for the 13 million passengers who use the airport every year."
Kim Gibbons travels through Edinburgh Airport regularly with her son, Ryan, who has autism. She said: "Places like airports can cause Ryan distress due to the high number of people and different noises so we have always been wary of travelling, but the fantastic assistance we receive from the staff at Edinburgh Airport has helped make the situation easier.
"Knowing we have that support means we now travel more regularly as the staff know us very well and have created a good relationship with Ryan, which also helps his journey through the airport."
Seven-year-old Ryan added: "I really like airports and aeroplanes so it's really exciting when I come to the airport to go away, and the people who help us through the airport are very helpful and friendly."
Jenny Paterson, director of the National Autistic Society Scotland said: "I am very impressed by the comprehensive approach the team at Edinburgh Airport has taken to improving access for autistic passengers.
"Visiting the airport can be a very stressful, and sometimes daunting experience for autistic people and their families – these changes will make a huge difference to their experience.
"The airport is very deserving of our Autism Friendly Award and has demonstrated its commitment to ensuring autistic visitors are supported and know what to expect when they transit though Scotland's busiest airport."