International Airport Review Awards 2017: Our Security shortlist
We are pleased to announce the three entrants from this year's Security category who have impressed us the most and made it onto the shortlist.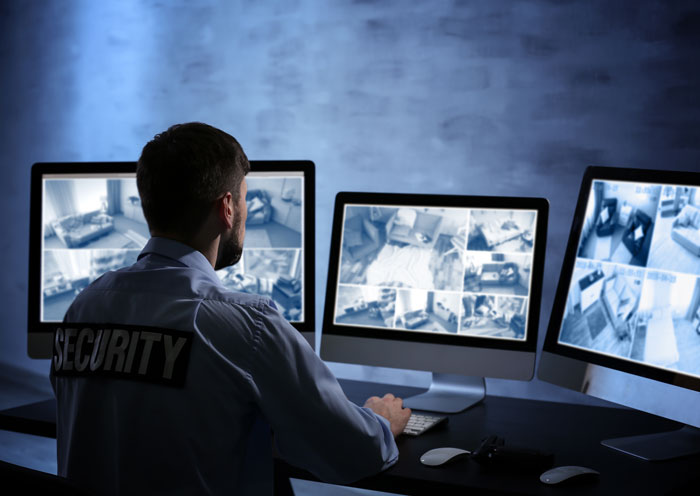 BEHIND THE SCENES: Well done to all our shortlisters and their staff.
The last 16 years have not been easy for airport security. Aviation was a target for terrorism long before the September 11 attacks in 2001, but since then the pressure has been on the up for airports to seal any cracks in their security and it shows no signs of relenting soon.
Security has been driven by this force to become one of the most high tech areas in the airport. Sci-fi scanners that provide 3D models of passengers luggage are on the verge of being rolled out worldwide and there has even been talk of using the neurons from mouse brains to detect explosives. But it's not just tech that has marched forward in the last decade and a half. With the pressure ramping up on operators to subject their passengers to more rigorous screening, security has become something of a sticking point – a stiff cog that slows down the rest of the mechanism. To grease the wheels, airports have developed innovative systems, often requiring little or no equipment, to manage the flow of foot traffic.
You might correctly imagine airport security is a frequent visitor to the pages of our magazine. We are discerning critics to say the least. We wanted the winner of our Security category to reflect the fast-flowing progress in their field, harnessing developments in process, administration or technology. The speed with which passengers and cargo flood through is important, but secondary to their safety.
Shortlist: Budapest Airport
Hungary has five international airports and with annual traffic of 11 million passengers, Budapest Ferenc Liszt International Airport is the biggest. The country's next biggest airport is Debrecen International Airport at just over 280,000.
Over the last three years it has consistently upgraded its technical equipment. It has provided LEAN training for its supervisors to improve the efficiency of their leadership. More staff have been employed at its screening checkpoints to communicate with passengers and give them clear instructions to ready themselves for screening. Budapest Airport redesigned the loading area for passengers and redesigned its queuing system. A new lounge was opened for screeners to unwind in and it organised an international security screener competition. 
The catalogue of upgrades helped Budapest keep up to standard with the latest technology and rearrangements served to get the best of space limitations and streamline the security process. What really struck with us however was the interest it took in screenings staff. Budapest's operators recognised that tired and stressed screeners make mistakes and those mistakes could be costly. A lounge like the one at Budapest may be a small step, but gives security staff some much needed breathing space. The competition stood out as something quite special. It was a challenge attracting security staff around the world to Budapest to pit their skills against one another and share best practice in the process. 
Heathrow International Airport
Recently, Heathrow was crowned the most connected airport in the world by the OAG. This comes as no surprise. Heathrow is Europe's busiest airport, moving 75 million passengers every year and 1.5 million tonnes of freight.
It has installed four enhanced lanes and body scanners on Terminal 5's South Departures concourse. Security managers have been given a budget to recognise and reward team members, and a new objective management system introduced. Heathrow also created Security Service Monthly snapshot to communicate performance and achievements. Transactional process of compliance standards monitering has been replaced by coaching and development. Between June and November last year, more than 34,500 so-called coaching conversations were held. 
The results? manual handling by security officers was brought down by 70 per cent; Terminal 5 South's capacity went up by 12 per cent; Flow rates shot from 144 passengers/lane/hour to 165; 300 security staff were recruited, 87 promoted and 90 completed apprenticeships in customer service; the average absence from work rate dropped from nine days per person to a little more than eight; finally, their passenger satisfaction rating, QSM, rose across the board.
Heathrow, like Budapest, took its staff into account when thinking of ways to improve their security process. We were impressed to see a blend of adopting technology and systemic changes used to improve their security environment.
Synectics
Synectics is a designer of end-to-end security and surveillance solutions. Its systems are used in the banking, gambling and airport sectors to name a few.
It designed and delivered an integrated security management system for Jakarta's Soekarno-Hatta International Airport (Terminal 3) based around Synergy 3, Synectics' command and control software platform for complete situational awareness across the terminal.
The system enabled the Indonesian airport to manage and monitor 6,000 integrated safety and security edge devices throughout the terminal. It brings together 168 channels of intelligent video analytics to enable automate security intelligence. Data from analytic alerts is displayed on site maps to show staff where incidents and potential threats are. The system includes traffic management around terminal apron, perimeter protection, intrusion detection, exit lane monitoring, cargo loading zone security, virtual turnstiles, removed and left object detection, passenger counting and automatic PTZ tracking.
Managing disparate streams of data is one of the major challenges faced by airports today. Synectics impressed us by putting power in the hands of Soekarno-Hatta International Airport, streamlining their entire security process and looking out for the safety of the 57 million flyers who use the airport every year.
And the winner is….
You'll find out in Issue 6, to be released on Wednesday November 29. To find out more about the entrants, click HERE.