International Airport Review Awards 2017: Our Revenue Generation shortlist
The slow drip of shortlists for our inaugural awards drips on. This time, it's the turn of the money spinners…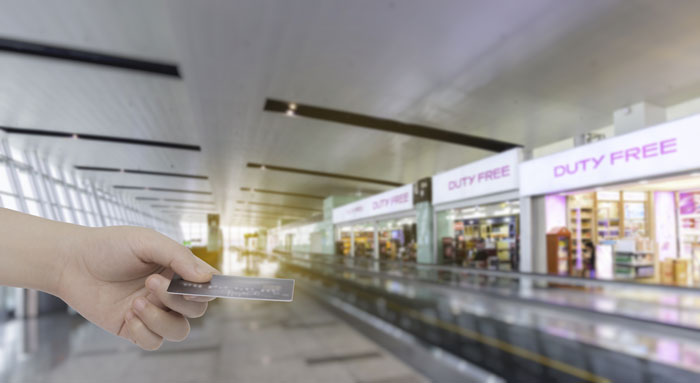 MONEY SPINNERS: Please join us in congratulating our revenue generation shortlist
At the end of the day, an airport needs to be a money-making enterprise to keep up and running. At the very least, there are staff to pay, buildings to erect and lightbulbs to replace. Often, passengers see the terminal not just as a port through which they must pass to get from A to B, but a shopping experience in and of itself. There are huge gains to be made in catering to their passengers retail needs. This is a fact, if not universally acknowledged, certainly pretty widespread.
When we announced this category, we had in mind ideas that changed the scope of non-aeronautical money generation within airports. Whether they were using current infrastructure or new products, the winner must show they have seen or enabled others to see an outstanding return on investment or that there is opportunity to do so.
A Danish company, BLIP Systems specialises in helping those who manage traffic flow where ever they may be. It offers a range of products including capacity forecasting, queue management and flow management.
BLIP Systems rolled into Bristol Airport last year, introducing Blip Track to the south west of Britain's biggest airport. It made Bristol the first in the world to measure its passenger flow from the entrance of the airport right to the gate based on the movement of their mobile devices. The software consists of dedicated WiFi/Bluetooth sensors and a sophisticated analysis platform.
It enables Bristol Airport management to retrieve both live and historical information about specific patterns, such as walking routes, entrance and exit usage and time spent in specific areas—such as car parks, check-in, security, lounges, gates and more. Managers have a greater understanding of how disruptions or changes affect standard behaviour, and how to optimise each and every area to operate optimally.
As the solution collects data in real-time, it can provide early warning if congestion occurs. This rapid information allows the airport to take fast, proactive measures before the situation escalates.
From a traveller's perspective, when the last phase of the central search development is complete, the airport will be able to provide a positive travel experience by displaying accurate queue times on screens. This will allow passengers to reduce frustration by creating realistic wait-time expectations.
In the world where knowledge is power, data is currency and Bristol has found a way to mine it. The information gleamed off passenger movements in the relatively confined space of an airport is profoundly useful. It enables Bristol to learn about the wants and needs of the customer, and to make an honest buck in catering for them.
Brisbane Airport are another one of our repeat shortlisters, so well done to Brisbane for impressing us twice. We're not even easily impressed once. It is Australia's third largest by passenger numbers. The airport is growing rapidly and forecasted to see its yearly passenger numbers double by 2040 to 50 million a year.
The Brisbane Airport Corporation, its owners, built a 13-hectare public remote carpark with 2,550 spaces. Entitled AIRPARK, it took two years and a $32 million investment to get the project up and running. Before works could truly begin, the land had to be reclaimed then surcharged with nearly half a million cubic metres of fill and 500 metres of major overland drainage works had to be carried out on it.
The corporation also introduced of digital boards on entry and exit, powered by a cloud based content management program to deliver relevant messages to customers to assist with parking.
It was unveiled in two stages, the first of which opened in June 2015 and attracted 22,000 users and generated AUD $1.17m worth of revenue in its first year of operation. The second stage opened exactly a year after the first and brought about a 30 per cent increase in users and 12 per cent growth in revenue. By March this year, AIRPARK had been used by more than 53,000 drivers and generated $2.6 million in revenue.
Here at International Airport Review, we are fans of numbers. Just aside from looking appealing, they give us the clearest indication available about what something is worth, not just in monetary terms but in measures of pressure, time, work – pretty much anything. In this instance, the important ones were 50 million and $2.6 million, i.e. how many passengers were expected to use Brisbane Airport every year by 2040 and how much it made off its still-young carpark. Brisbane identified a need and addressed it, but it also recognised an opportunity when it saw one, making an investment in its long-term prosperity. 
Another supplier, Concessionaire Analyzer + are a data analysis company based in Malta International Airport. Its platform is used throughout the industry to track non-aeronautical revenue. It aims to help airports manage their concessions by replacing the manual input of data and allowing them to control, manage, analyse and boost their non-aeronautical revenues. It is used in Bristol, Manchester, London City, Quito and Antiga airports.
Through Concessionaire Analyzer +, airports can measure their non-aeronautical performance with real-time capabilities. This enables them to understand trends, influence tactics and maximise their potential. Properties and utilities can also be centrally managed through the CA+ portal, providing facilities for better management of property leases including office space, hangars, stores and more, with billing for water, electricity, communications and other services incorporated into the system.
ACI estimates the revenue data analysis industry is worth USD $4 billion worldwide, and CA+ is getting behind a number of big airports. By allowing its customers to bring disparate data streams together in one bundle and obliterating the need for manual input, it widens their scope to make the right decisions and increase their revenues.
And the winner is….
You'll find out in Issue 6, to be released on Wednesday November 29. To find out more about the entrants, click HERE.
Related airports
Related organisations