London's Southend Airport on the up with passenger experience investment and a private jet hub
Voted the city's best airport in a Which? customer survey, London Southend is not content to rest on its laurels – nor is it averse to a spot of custom coming in from a different sort of flyer.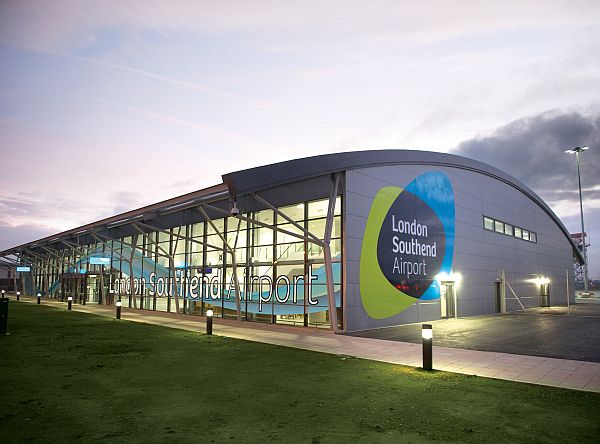 FRESH BLOOD: Southend is London's newest airport, but it is out performing its veteran peers in customer satisfaction.
In the same week as it launched a multimillion-pound investment in its passenger experience, a private jet company has announced a new base at London Southend Airport.
The Essex hub has applied to Rochford District Council for permission to extend its terminal building. This improvement, a spokesman for the airport said, would not only improve facilities for passengers but also enable it to meet new aviation regulations. 
The plans include an extension to the southern end of the terminal building to house new baggage sortation and screening systems. This will mean new equipment can be installed, enabling the airport to meet upcoming European standards.
There will also be an extension to the northern end of the terminal, improving baggage reclaim facilities. The existing arrivals baggage area will be replaced with a new spacious area offering vastly improved and more flexible reclaim facilities for customers arriving at London Southend Airport.
Glyn Jones, Chief Executive Officer of Stobart Aviation, owners of London Southend Airport said: "We currently serve over one million passengers a year and more and more people are realising that London Southend offers them a better way to travel. This development is all about ensuring we maintain the highest levels of customer experience and ensuring we are able to comply with new regulations."
In separate news, Stobart Aviation has publicised its intention to build a new executive jet centre at Southend to replace the current, much smaller facility. The new centre is expected to cater for 5,000 flights per year by 2022.
Speaking at the NBAA Business Aviation Convention & Exhibition in Las Vegas, Stephen Grimes, Managing Director, Stobart Jet Centre Limited, said: "Convenience, speed and comfort are absolutely vital to the business and private aviation market. This has been at the heart of our thinking in developing our new terminal. The Stobart Jet Centre will offer guests and pilots a smooth, premium experience because we can offer 24-hour availability and departure routes outside London's crowded airspace. We are confident that London Southend Airport will become a refreshing, hassle-free alternative to London's current, crowded private aviation terminals."