Scotland's biggest airports report busiest September on record
A year of growth seems set to end with a bang as Edinburgh and Glasgow both announce their busiest Septembers on record.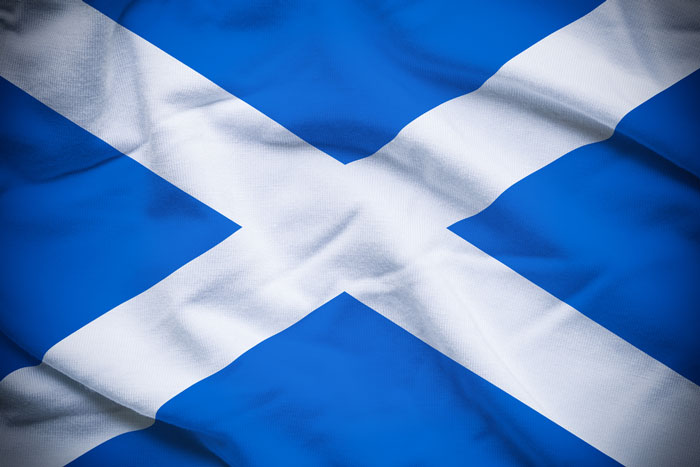 SCOTTISH PRIDE: Passenger numbers are on the up for Scotland's first and second cities.
Not for the first time this year, and likely not for the last, we are reporting on record passenger numbers at Scotland's biggest airports.
This morning (October 11), Glasgow revealed a 4.1 per cent rise in the number of passengers passing through its doors last month to reach 972,900 and setting a record for its September footfall. Less than an hour later Edinburgh announced its own personal best with 1,291,640 passengers – a rise of 8.4 per cent on the same month last year. 
At Glasgow, EU services went up by 15 per cent due to additional capacity and stronger demand on routes including Milan, Brussels, Valencia and Lisbon. September also saw the launch of Ryanair's new service to Frankfurt, which operates six flights per week.
Long-haul routes were up 10 per cent thanks to the continued popularity of Emirates' twice-daily Dubai service, while international traffic grew by 10.2 per cent with transatlantic routes to New York, Toronto and Vancouver reporting strong demand.
Forty miles away in Edinburgh, where they are celebrating the sixth month in a row with more than a million passengers, international flyers were up 14.1 per cent, with services to Europe and long-haul routes like New York driving the growth.
It was enough to compensate for a slight decrease, 0.8 per cent, on last year's domestic total.
Chief Executive of Edinburgh Airport Gordon Dewar said: "The fact that international passengers are driving continued growth is an indication of the global appeal that Edinburgh and Scotland has – people want to say they've been here and experienced our culture, our history and all the other fantastic things we have to offer.
"It also shows that we have a variety of destinations that people want to go to, be that a weekend break in Geneva, a sightseeing trip to New York or a family holiday to Fuerteventura.
"And our domestic numbers remain strong, which highlights the healthy passenger mix that we have at Edinburgh Airport.
"We're constantly looking to add more options for passengers, such as the new Washington DC route from next summer, and we're investing in improved facilities for passengers so we can accommodate increasing demand."
Amanda McMillan, Managing Director of Glasgow Airport, said: "I'm pleased to report our strong performance throughout the year continued with our best-ever passenger numbers in September despite the wider industry facing a number of challenges.
"We remain on course to record our most successful year ever and this can be attributed to our continued focus on not only attracting new services such as Frankfurt, but by also working closely with our current airline partners to enhance existing routes.
"Looking ahead, we are now gearing up for the October Week, which is traditionally our busiest period of the year as tens of thousands of passengers jet off on sun and city breaks.
"We will also further strengthen our European connectivity at the end of October with the launch of two brand new Ryanair routes for Glasgow Airport to Krakow and Madrid, while the introduction of the new eight-per-week London Southend service will take the number of services we operate to London to 32 per day."
Related airports
Related people