Ryanair faces legal action as passenger numbers affected by debacle climb
As the low-budget airline's crisis worsens, a threat of court action emerges with a British regulatory body saying Ryanair has failed to inform passengers.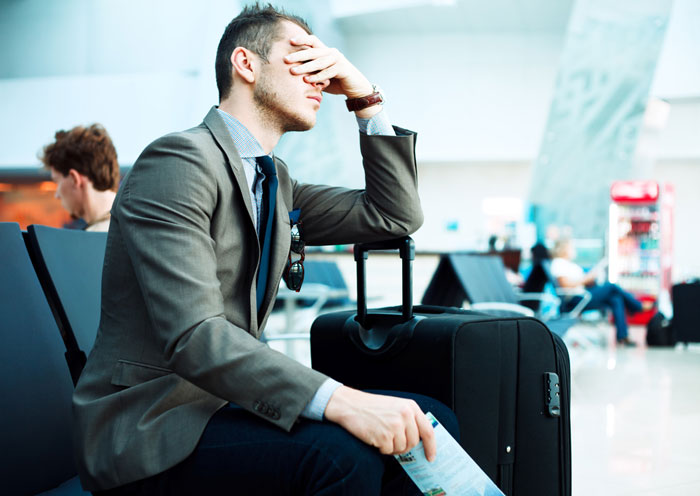 BAD TO WORSE: 800,000 flyers have been affected by the cancellations.
Irish low-cost airline Ryanair may face a legal challenge to add to its woes after a British regulator launched enforcement action.
The Civil Aviation Authority (CAA) made the move against Ryanair for 'persistently misleading passengers with inaccurate information regarding their rights in respect of its recent cancellations'. It announced its intentions yesterday.
The action is in response to the highly-publicised crisis involving pilots' holidays and the ensuing raft of cancellations earlier this month. It comes on the same day the budget airline issued a notice saying it would be cancelling a further 18,000 flights, bringing the total number of passengers affected to 800,000.
When the first barrage of cancellations was issued on September 15, the CAA wrote to Ryanair to explain the airline's legal obligations and sought reassurances around how and when they would reroute passengers onto alternative flights.
It was told to make a public statement, ensuring customers were not misled and had accurate comprehensive information about their flights and entitlements. 
After yesterday's announcement, the CAA declared the airline failed to provide customers with this information and intends to take it to court accordingly.
Commenting on the enforcement action, the Civil Aviation Authority's Chief Executive, Andrew Haines, said: "There are clear laws in place, which are intended to assist passengers in the event of a cancellation, helping minimise both the frustration and inconvenience caused by circumstances completely out of their control.
We have made this crystal clear to Ryanair, who are well aware of their legal obligations, which includes how and when they should reroute passengers, along with the level of information it provides its passengers.  The information Ryanair published today again fails to makes this clear.
In expediting our enforcement action we are seeking to ensure that Ryanair's customers will receive the correct and necessary information, to make an informed choice about an alternative flight."
You can read the CAA's letter here.
In an announcement on its website, the airline's boss Michael O'Leary said yesterday: "We sincerely apologise to those customers who have been affected by last week's flight cancellations, or these sensible schedule changes announced today. While over 99 per cent of our 129m customers will not have been affected by any cancellations or disruptions, we deeply regret any doubt we caused existing customers last week about Ryanair's reliability, or the risk of further cancellations.
"From today, there will be no more rostering related flight cancellations this winter or in summer 2018. Slower growth this winter, will create lots of spare aircraft and crews which will allow us to manage the exceptional volumes of annual leave we committed to delivering in the 9 months to Dec 2017. We will start a new 12 month leave period on the 1st of Jan 2018 in full compliance with EU regulations and the IAA's requirements.
"All of the passengers who have been affected by these disruptions have now been offered re-accommodation or full refunds and their applicable EU261 entitlements. In addition today, they are receiving a travel voucher (€40 one way/€80 return) which they may use to book any Ryanair flight of their choice during October for travel between October and March 2018. We look forward to welcoming them all on board."