Denver's biggest long-haul market grows with new nonstop service
With skiing season looming, new services between Denver and London could boost the economy in Colorado and provide flyers with more choice…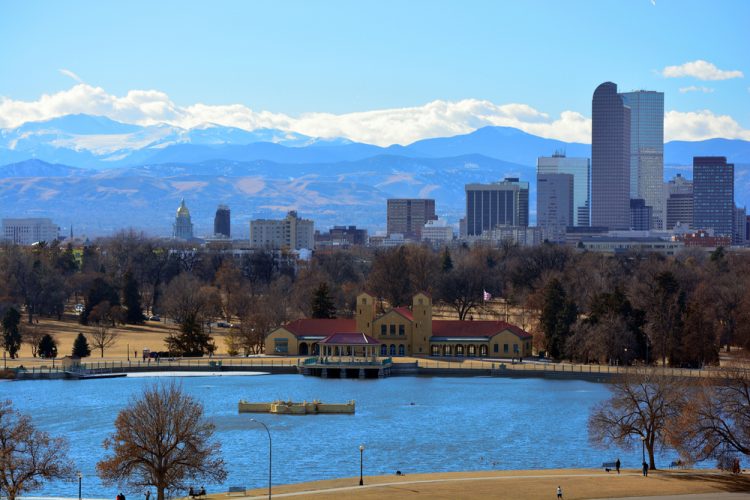 ROCKY BALBOEING: Denver is a hub for skiers
Norwegian Air has made its first non-stop flight between Denver International and London Gatwick on Saturday.
The addition of the service, which will run twice a week until the end of October, marks the expansion of Denver's most popular long-haul line.
Nearly 400 passengers currently cross the Atlantic via the route every day – a market that has swelled by 33 per cent since 2013.
The Mayor of Denver, Michael B Hancock, applauded the move as not only a boon for flyers but an economic asset.
"This flight will not only provide Denver passengers with more options, but will bring in more business activity and tourists to Denver, further solidifying us as a global city," said the politician.
"Our studies show that Norwegian's service to London Gatwick will create more than 600 local jobs [for Denver], further providing employment options for our growing population."
Britain is Colorado's largest foreign investor. The commercial relationship between the nation and the state generated more than $400 million in trade last year. Norwegian Air's new flight will, it is hope, bring more than $75 million to the mountainous state next year, with 80 per cent of this coming from new visitors. 
Denver Airport's CEO Kim Day said: "It is an exciting day for DEN as we celebrate not only a new flight, but a new airline partner who is helping us expand our global reach.
"Norwegian's unique transatlantic business model will lower fares for Denver travellers, leading to more opportunities to explore the world.
Norwegian's new service to London Gatwick will operate twice a week, on Saturdays and Tuesdays, until October 28. The service will then increase to three times a week, with an additional flight on Thursdays, starting on November 2. The flight is scheduled to arrive at DEN at 12.40 p.m. and depart DEN at 2.40 p.m. It will operate using a Boeing 787-9 Dreamliner with 344 seats, only the second carrier at DEN to operate this aircraft.
Thomas Ramdahl, Norwegian Air's Chief Commercial Officer, said: "We are very excited to continue our expansion in the U.S. and add Denver to our ever-growing route network. We know Coloradans are asking for more affordable flights to Europe, and at the same time, both Denver and Colorado are highly attractive for European business and leisure travellers alike, bringing thousands of visitors to the state. And this is only the beginning for us here in Denver, as we will increase service this November, and in April next year we will also add a nonstop flight to Paris, not only making flying to Europe more affordable than ever, but with award-winning service on board one of the world's youngest aircraft fleets."  
With the addition of Norwegian, DEN is now served by 25 airlines including 10 foreign-flag carriers that provide service to 26 international destinations in 11 countries, and more than 190 total nonstop destinations.