Three-dimensional scanners given green light by TSA
The days of fumbling with electronic devices and bagging up your liquids may soon be behind us as an American tech firm's scanner gets TSA approval…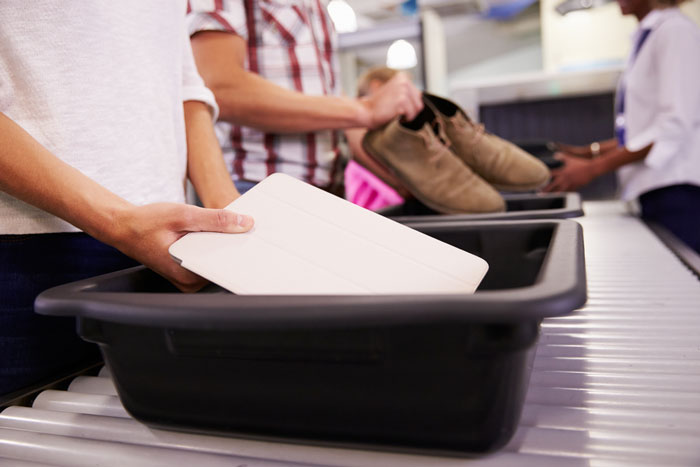 MOVING ON: Taking electrics out of bags may be a thing of the past
A 3D scanner that promises to detect threats faster, improve customer experience and cut queues has been approved the TSA.
Analogic's ConneCT has been on the cards for some time, but only this week has the company been given the go ahead to demo their product inside American airports.
The key virtue of the commuted tomography scanner is that it provides a 3D image and a 360-degree view to the security staff behind the screen. Laptops and liquids can remain in the bags, cutting queues and providing passengers with a smoother security experience. It is also open to network architecture which means that unlike many present day scanners, it can be updated with third-party software as new threats develop.
ConneCT has taken 10 years of research and development but it seems to be on the cusp of becoming an everyday reality for many flyers.
"As one of the originators of CT technology for medical imaging and the leading provider of imaging for checked baggage, Analogic has led the way in bringing CT technology to airport checkpoints," said Fred Parks, president and CEO of Analogic. "ConneCT is our latest advancement, and earning TSA AT detection certification highlights Analogic's technology leadership as we get closer to bringing the only next-generation CT checkpoint system to market. The system is designed to offer the lowest cost of ownership and keeps the traveling public moving through airports faster and safer than ever before."
"With record-breaking air travel numbers and new threats to the public, it is ever more important to deploy cutting-edge technology that can evolve with the security landscape," said Jim Ryan, senior vice president and general manager, security detection and power technologies, Analogic. "Featuring differentiated CT technology built on an open network architecture, ConneCT is the screening solution that enables that evolution. In addition to its other advantages, such as industry-leading imaging and display capabilities that give the screener a 3D view of each bag that can be inspected from any angle, ConneCT is designed to be as relevant in 10 years as it is today."
The first buyer…
American Airlines announced in June that it would buy multiple ConneCT units. 
"At American, we are always looking at ways to invest in technology that enhances global aviation security while improving the customer experience," Kerry Philipovitch, American Airlines Senior Vice President – Customer Experience, said at the time.
"We believe strongly in risk-based, intelligence-driven security protocols, which enable the aviation industry to identify, manage and mitigate risk. Our partnerships with the TSA and Analogic will transform aviation security by bringing state-of-the-art CT technology to the security checkpoint."
"After a careful evaluation, American Airlines chose Analogic as its preferred supplier of Checkpoint CT based on several factors including image quality, airport-friendly design and ease of operation," said Jim Ryan, Analogic Senior Vice President, security systems. "ConneCT is a culmination of ten years of checkpoint CT research and development and is positioned to be the innovative leader in the aviation security marketplace."