Singapore's Changi Airport could soar into top-ten biggest with opening of a new terminal
Last year, Changi Airport saw 58 million passengers pass through its doors. With the opening of Terminal 4 at the end of October, this number could climb by as much as 25 per cent – putting the city state's largest airport easily within the world's top-ten largest.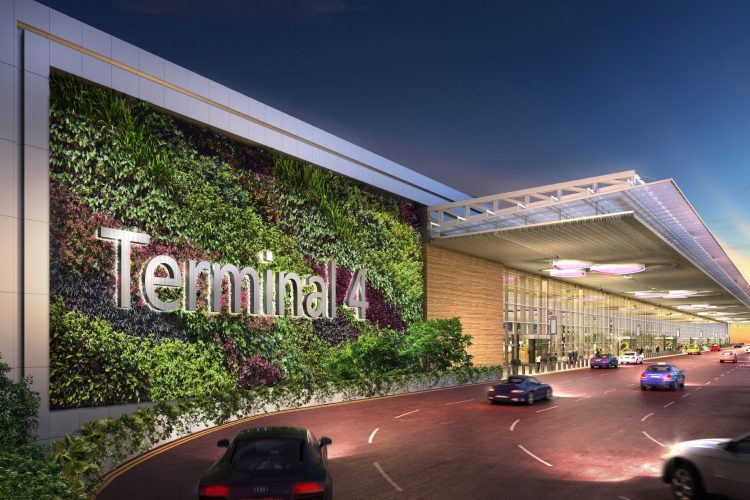 WELCOME TO THE FAMILY: Singapore Changi's Terminal 4 will open for business next month
The announcement follows a year of preparations carried out by the airport and its partners to prepare the terminal for action.
With the success of trials, checks and reviews, the terminal will open for business on October 31.
Nine airlines will shift their operations to Terminal 4 over the week following, starting with Cathay Pacific Airways and Korean Air and finishing with AirAsia Group and Vietnam Airlines on Tuesday November 7.
The inaugural flights out and in will be to and from Hong Kong, a four-hour flight, at 6.50am and 5.40am respectively.
 Mr Tan Lye Teck, Changi Airport's Executive Vice President (Airport Management), said: "The past months have been a crucial period for us as we conducted intensive tests and trials, not only to ensure the systems work well, but also to understand how passengers navigate the new terminal, including interacting with initiatives such as FAST which may be less familiar to them.
"We have identified areas of improvement following those trials. Feedback gathered from trial participants has also been very useful to CAG and our partners in fine-tuning our systems and processes. We will take the next few weeks to complete the last set of trials as we prepare for the commencement of operations at Terminal 4."
The preparations for the terminal began with 'table-top exercises to develop the standard operating procedures. They later progressed to ground deployment exercises to familiarise staff with the new terminal and processes. Volunteers from the airport community and members of the public were invited to role-play as passengers to test the critical airport systems and process. These included the Fast and Seamless Travel (FAST) self-service options at check-in, bag drop, immigration and boarding, as well as security screening, baggage handling, flight information, ground transport, way-finding, and transport processes.
Altogether, more than 100 trials have been conducted, involving over 1,500 volunteer participants and 2,500 airport staff. 
Terminal 4 will add a capacity of 16 million passengers every year to Changi Airport, bringing the airport's total annual handling capacity to 82 million passenger movements.