MAG drives digital transformation through ServiceNow implementation
Manchester Airports Group (MAG) has been working with Fruition Partners to implement ServiceNow to provide a completely new IT support service.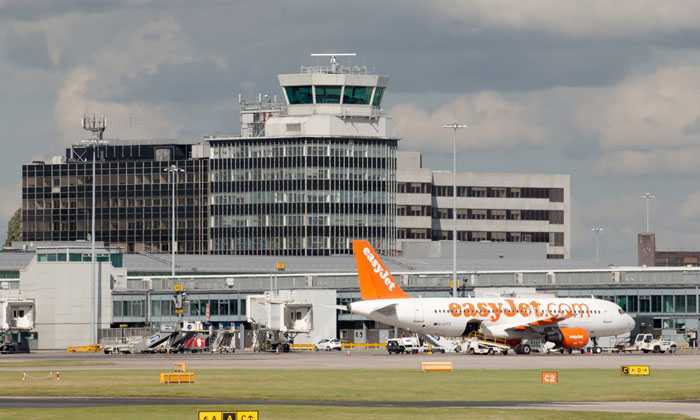 MAG, which owns Manchester, London Stansted, East Midlands and Bournemouth airports, has just launched a self-service portal providing IT support to approximately 4,000 colleagues as the first phase of its ServiceNow project.
MAG decided to restructure its IT support following the acquisition of London Stansted in 2013, and the subsequent integration of the group's IT. This led to a rationalisation of the supplier base across the whole Group, changing from several third-party providers to an in-sourced approach, including IT support.
"This is a major initiative to create a single IT support experience for all our colleagues," said Emma Dickson, head of IT Service Operations at MAG.
"By bringing the service in-house, we were looking at a massive transformation involving new suppliers, new staff, and the integration of a new airport, against a complex regulatory environment."
MAG selected ServiceNow as the platform that would best meet its requirements.
"During the tender process it became clear that ServiceNow was the market leader for the right reasons, and it's strongly aligned with our IT approach," said Dickson.
To support the scoping and implementation of ServiceNow, MAG chose Fruition Partners, the ServiceNow partner with the most deployments of the platform worldwide. Commenting on the choice of Fruition Partners UK, Emma Dickson said: "We're in the business of running airports, while Fruition Partners know the best practice in deploying ServiceNow. We chose Fruition Partners based on the strength of their people, their track record and their evident willingness to adapt to our culture, and work as part of our team."
The core ServiceNow platform launched in late 2016 after a rapid three-month implementation, and MAG has now launched the self-service portal to its colleagues and service partners across the four airports. The Group's colleagues had a high level of input into the design and testing of the portal that enables them to log incidents, check their status, order new equipment and access knowledge resources.
The solution improves the end-user experience and the workflow of incident management. Initially, the objective was to transition the high volume of support email requests to the portal and to reduce telephone calls to the support service centre. The MAG IT support team conducted a major communications initiative to support the roll-out, including promotion, demonstrations and launch events. Colleagues have responded positively with a significant transition to self-service versus email and phone channels.
Emma Dickson said, "We are delighted with the initial take up. We have seen over 1,500 tickets logged in IT Self Service directly by colleagues in the first few weeks, which has resulted in a reduction in email traffic to the Service Desk by around 35 percent and a reduction in phone calls by around 20 percent, and this continues to trend in the right direction.
"This is a real 'good news' story for the Group – colleagues are choosing to use IT Self Service and we've put a lot of effort into making the experience accessible, slick and enjoyable."                                                                
She continued, "With increased use of IT Self Service we can refocus the service desk on complex technical support issues and more challenging work, which we expect will increase productivity and lead to improved staff retention."
In addition to providing scoping and implementation support, Fruition Partners has also delivered custom training to the support team, including face-to-face training and computer-based sessions.
The next phase of development for MAG's ServiceNow application will include more configuration management, supplier and vendor management and service portal management.