Ryanair begins new routes from Hamburg
More choice for Ryanair passengers as seven additional destinations now available in summer timetable from Hamburg.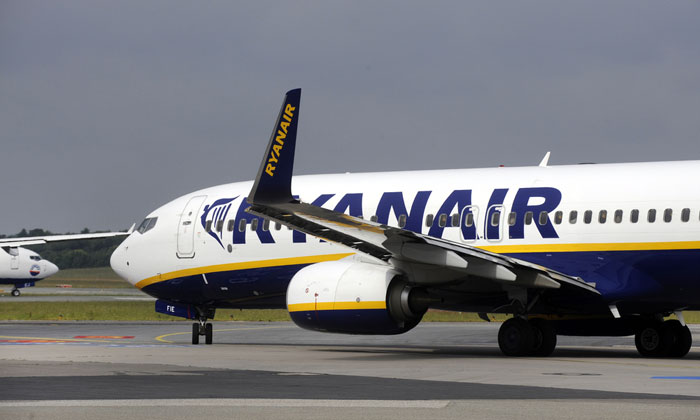 Ryanair is further expanding its route network from Hamburg Airport for the summer season. The Irish airline is focussing even more on sun and beach destinations in Italy, Greece, Portugal and Spain. Katowice in Poland is also new. Today, Ryanair officially celebrated the start of the new routes in Hamburg.
"There is great demand amongst our passengers for flights to attractive European destinations," says Dr. Jörgen Kearsley, General Manager Aviation Marketing at Hamburg Airport. "There is a trend here, that passengers are not just travelling by plane once a year, but three or perhaps even five times. The diverse range of destinations served by Ryanair suits this need well."
Robin Kiely, Head of Communications at Ryanair, says:
"Summer is finally here and we're pleased to officially launch our biggest ever Hamburg summer 2017 schedule and our 7 new routes to Faro, Katowice, Lamezia, Thessaloniki, Valencia, Venice Treviso and Verona. Ryanair customers in the Hanseatic City can choose from 21 routes from Hamburg Airport this summer, and enjoy extra flights to Palma and 7 new summer services, as we continue to grow our Hamburg traffic and routes."
Bella Italia: fly Ryanair to Verona, Venice Treviso and Lamezia Terme
Ryanair's summer timetable has a clear focus on sun and swimming destinations in Italy. Ryanair began operating the Hamburg-Verona route on 27 March. There are now flights to the home of "Romeo and Juliet" every Monday and Friday. A Calabrian destination has returned to the timetable with Lamezia Terme. Flights from Hamburg to this destination in southern Italy began on 28 March, operating on Tuesday and Saturday. And on 26 March, Ryanair commenced flights to Venice Treviso, flying Tuesday, Thursday and Sunday. The airport is only a short train ride from the picturesque lagoon city.
New routes to Thessaloniki and Faro
Greece and Portugal are also being served with regular Ryanair flights in the summer season: since 28 March, the airline flies to the port city of Thessaloniki every Tuesday, Thursday and Saturday. And there will also three Ryanair flights per week to Faro in southern Portugal, every Monday, Wednesday and Friday from 1 May, 2017. 
Ryanair is also increasing the frequency of flights to Palma de Mallorca: instead of the five flights per week offered to the Mediterranean island until now, since 26 March, 2017, the airline is now flying there twice daily.
City trips to Spain and Poland
The service to Valencia, Spain, is also new for the summer timetable. Ryanair will fly the route from Hamburg to Valencia on the eastern side of the Iberian Peninsula route three times per week from 2 May, flying every Tuesday, Thursday and Saturday. The route to Katowice is a new destination for city trips to Poland. Flights from Hamburg to the city, famous for its colourful nightlife, will be operated every Monday, Wednesday and Friday.
More destinations in 2017/2018 winter timetable
Ryanair is extending its range of destinations in the winter timetable, too. There will be a new service to Edinburgh, Scotland, along with regular flights to Seville and Oslo Torp. The Irish airline is also launching a service to Marrakesh in Morocco. The Red City is thus returning to the list of scheduled destinations reachable non-stop from Hamburg. All of these destinations will be served with two flights per week.