Edinburgh airport to host passengers with reduced mobility open day
As part of our current focus on Passengers with Restricted Mobility (PRMs), International Airport Review provides news that Edinburgh is to host an open day aimed at raising awareness on the challenges this demographic faces in the sector.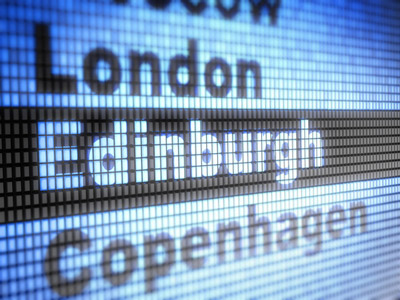 Edinburgh Airport, in conjunction with the Queen Elizabeth Foundation's TryB4uFly, will host a Passengers with Reduced Mobility (PRM) Open Day.
The event, at the Hilton Doubletree Hotel by Edinburgh Airport, is aimed at individual travellers and parents of disabled children who fly or are considering flying. 
Carers, health care and support professionals who want to guide their service users as well as disability organisations will also be in attendance.
Part 1 of the event, which commences at 10am, will focus on PRM's journey, with experienced travellers and staff available and detailed breakdown of the process and advice on equipment which can make the trip easier. 
Part 2, which runs between 3pm and 5pm, which includes a speech from leading MND campaigner and wheelchair user Gordon Aikman, will aim to gather feedback on making the special assistance journey at Edinburgh Airport better and understanding existing challenges and how to overcome them.
It is also hoped that this Open Day event will set the groundwork for a new PRM consultative group for Edinburgh Airport. 
Commenting, Gordon Dewar, Edinburgh Airport's Chief Executive, said:
"I am encouraged to hear that there has been great interest in our Passengers of Reduced Mobility Open Day at the Hilton Doubletree with over 120 attendees signed up.
"We aim to make Edinburgh Airport the most accessible airport for everyone – regardless of what mobility requirements they may have. Improving our facilities and the passenger experience is a vital part of our business plan.
"This Open Day is a great opportunity for us to engage with our passengers and understand how we can make their journey as easy as possible and enable even more accessible air travel for everyone at Edinburgh Airport."
Graham Race, Project Lead at the Queen Elizabeth Foundation, said:
"Queen Elizabeth's Foundation for Disabled People's TryB4uFly service has helped many people with disabilities travel by air more comfortably and confidently. There's a clear need for airlines and airports to do more to facilitate accessibility and we're very encouraged that Edinburgh Airport is taking this issue seriously by running this event and setting up a consultation group to explore ways to offer even more help and guidance in future."
Scottish Government Minister for Transport and the Islands Humza Yousaf said:
"I'm very pleased to see Edinburgh Airport hosting this event. It's important every transport provider reflects on their accessibility performance, and does so by involving and engaging disabled people from the start.
"It's crucial that disabled people have a say in the things that affect their daily lives, with transport often playing a vital role. I launched Scotland's first ever Accessible Travel Framework last September, which was developed with disabled people at its heart. Events like this one link directly into that Framework.
"Everyone should be able to participate within society as full, active and equal citizens. Scotland's potential can only be fully realised when we harness the contributions of all people. I look forward to Edinburgh and the rest of Scotland's airports continuing to improve their accessibility performance, ensuring disabled people have successful, comfortable and safe journeys."
Related airports
Related regions