Modernisation of Massport's Terminal E and 100 year-anniversary celebrated
Massachusetts Port Authority (Massport) celebrate the completion of the Modernisation of Terminal E, as well as Boston Logan's 100-year anniversary.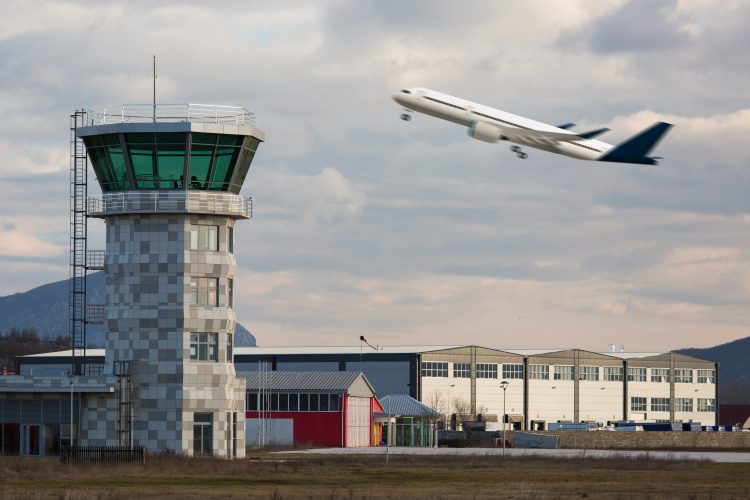 The Massachusetts Port Authority (Massport) joined Governor Maura Healey, Boston Mayor Michelle Wu, airline partners and other stakeholders to celebrate the completion of the Modernisation of Terminal E, as well as Boston Logan's 100-year anniversary.
Massport recently completed four new gates in Terminal E, the airport's international terminal, along with respective amenities to support the increased operational demands and create a better and more efficient travel experience for passengers. Once through the new security checkpoint, passengers flow into an open space with high ceilings drenched in natural light where they will find a number of new concessions, departure lounges and can access new airline clubs on the fourth level. The project included construction of approximately 390,000 square feet and renovations to the existing Terminal E structure to create a unified building.
Throughout the last century, Boston Logan has grown from a small field with two runways to a world-class transportation hub with more than 120 nonstop destinations, providing people and businesses with a gateway to opportunity. Opened in September 1923 for the military, the airport quickly grew in response to advancements in aviation technology and the demand for commercial flights. The Commonwealth and City of Boston both managed the facility for a period. Massport has owned and managed the airport since 1956. Terminal E was first built in 1974 with 12 gates; these new gates bring the total number to 16.
"Logan International Airport is a critical economic engine for our state. These fantastic new upgrades at Terminal E are going to supercharge that engine and help to elevate our image on the world stage," said Governor Maura Healey. "We are thrilled with the completion of this new step forward at Logan, and we are grateful to Massport, the Biden Administration and our Congressional delegation for their leadership and partnership on this critical project."
Project details include:
New, state of the art TSA 7-lane security checkpoints
An expanded arrivals level curb
Expanded ticketing area
Over 100,000 square footage of modern hold room and concession space
Enhanced outbound baggage handling system and baggage claim capacity and
Advanced amenities and diversified seating options to enhance the passenger experience.
"Logan Airport is a gateway to opportunity and fosters connections for residents, businesses, universities and organisations in the global economy," said Mayor Michelle Wu. "We look forward to the continued partnership with Massport and investments into our communities."
Sustainability benefits
The goal of this project was to create a sustainable, high-performance, resilient, and resource-efficient terminal building that is comfortable for passengers and employees. The design will achieve energy efficiencies at a minimum 20% better than the MA Energy Code. Upgrades to the HVAC system will improve the terminal's overall energy efficiency and help achieve LEED Gold certification.
The project integrates several innovative environmental features including photovoltaic window glazing, glare controlling View® glass and an energy efficient displacement ventilation system. Other benefits include:
Lower energy and greenhouse gas emissions;
Water conservation;
Additional waste management and recycling;
Air quality improvement; and
Reduced energy consumption.
Amenities and concessions
This modernisation responds to diverse passenger needs by providing various amenities within the departures level including a mothers' room and sensory room. The addition of the sensory room makes Boston Logan one of the few major airports in the U.S. to provide this type of experience to passengers of all ages. The space has various interactive stations that focus on balance, light therapy and cognitive/memory improvement, including a room that replicates an airplane cabin to help passengers acclimate themselves with the often stressful experience of flying. This initiative is a continuation of Massport's efforts towards creating more inclusive spaces for passengers.
Passengers will also have access to a number of new dining options including sit down restaurants as well as grab-and-go including Sal's Pizza, Boston Harbour Distillery, Legal Sea Foods, Boston Market Grab and Go, Hudson Grab and Go and a Marketplace food court. The space also features stores such as Whiskey Connoisseur, IStore and flow through Duty Free by Dufry.
The new security checkpoint will include seven new Analogic Computed Tomography (CT) lanes, which create 3-D images that can be rotated 360 degrees for thorough visual image analysis by a TSA Officer. Because of their enhanced imaging capabilities, travellers will enjoy the added benefit of keeping their laptops and other electronic devices in their carry-on bags during screening.
"Modernising Terminal E represents Massport's strong commitment to strengthening our role as an economic engine and connecting the people and businesses of New England to the world," said Massport Board Chair Patricia Jacobs. "These improvements to Logan create a more efficient, enjoyable travel experience for our passengers today and into the future."
Anniversary exhibit
Massport also unveiled its centennial exhibit in the public area of Terminal E called 'Boston Logan Looks Back: A century of Powering What's Possible' that focuses on critical events that shaped Boston Logan. Visitors of the exhibit will be able to view a series of videos and archive photography that explore the airport's historical moments, impressive innovations and significant challenges. The videos, including historic moments such as when Amelia Earhart visited Logan in 1933, will also be accessible through QR codes at the exhibit and on the website here:  www.massport.com/logan-airport/about-logan/art-landmarks/logan-100/.
"By creating a modern, customer-centric, and sustainable Logan Airport, we will be a stronger economic engine for the City and the Commonwealth," said Massport CEO Lisa Wieland. "Massachusetts is home to numerous travel-intensive industries that help power our economy and a modern international terminal will enhance connectivity across the globe, improve operations at the airport and create a more efficient travel experience for passengers."
Economic impact
Boston Logan's first commercial flight in 1927 carried six passengers on Colonial Air Transport to New York. In 1946, the airport began connecting travellers to Europe.
Logan serves 53 international destinations to more than 30 countries on four continents. International flights generate billions of dollars in economic benefits to the Commonwealth. In 2019, international travellers to Massachusetts spent $4 billion and contributed $250 million in state and local taxes.
Not only is travel a key industry for the region, international travel is critical to sustaining Boston's competitive edge. The state's highly travel-dependent and diversified economic base, including finance, biotechnology, healthcare, and education, rely on direct connections to their partners and stakeholders, as well as current and potential clients.
This project is part of Massport's efforts to ensure Boston Logan is able to connect New England residents and businesses to the global marketplace. Construction on the project began in spring 2019 and was completed in summer 2023.