The SAF industry can boost the economy of Catalonia
The launch of a new SAF production industry represents a great opportunity to generate more wealth and new jobs, especially in Catalonia,.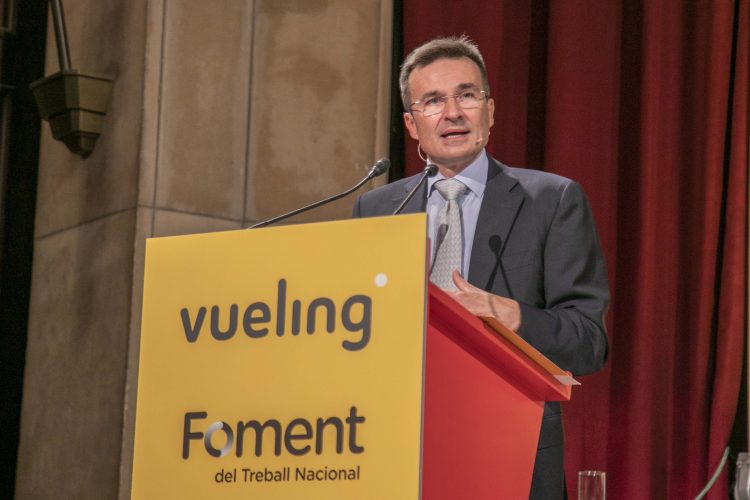 SAF, is an alternative fuel to fossils that has been positioned as the best instrument to decarbonise air transport and an industrial opportunity for the country. CREDIT: VUELING
The launch of a new sustainable aviation fuel (SAF) production industry represents a great opportunity to generate more wealth and new jobs, especially in Catalonia, which is key in the transition towards more sustainable energy sources.
Access to renewable resources and Catalonia's strategic location position to it will lead to the decarbonisation of the aviation sector. Therefore, it could become a reference in the development of SAF, since it concentrates 9% of the waste in the state as a whole suitable for the production of this type of fuel and could host up to four production plants in 2050. The global impact of these plants would generate 10,640 million euros to the GDP and would result in the creation of 41,619 new jobs, according to a PwC report prepared for Vueling.
The study details that, during the construction phase, between 2025 and 2040 it is estimated that the impact of the execution of the SAF production plants in Catalonia would represent a total contribution of more than 2,000 million euros (2,018) to the GDP and nearly 40,000 direct jobs (39,445) would be generated. 
Once these four plants become fully operational, it is expected that they will provide more than 2,100 jobs (2,174) and contribute more than 8,600 million euros to the GDP in Catalonia (8,622) until 2050, equivalent to 9% of the GDP of the food and beverage industries sector in 2019, the first industrial sector in Catalonia. 
The report contemplates the creation of four sustainable fuel production plants considering three technologies: two infrastructures based on AtJ (Alcohol to Jet) technology, which produces SAF from agricultural or forestry waste; one from FT (Fischer Tropsch), whose production is made from urban or agricultural waste; and another from PtL (Power to Liquid), which uses renewable energy. 
For Marco Sansavini, president and CEO of Vueling, he said that "sustainable aviation fuel is essential to advance the decarbonisation of air transport and we are already supplying it at Barcelona airport." However, it is necessary to increase its production to satisfy the industry's demand and here "in Catalonia we have a great opportunity to lead the production of SAF at the European level, although it requires a public-private effort to encourage its production."  
Currently SAF production is scarce compared to the demand for aviation fuel. With current infrastructure, it would only be possible to cover 0.05% of the global demand for aviation fuel, which is why the development of large-scale production is essential. Taking into account the waste available in Catalonia, the study estimates that up to 600,000 tonnes of SAF could be produced annually. Additionally, through PtL (Power to Liquid) technology, a much higher volume could be generated based on the deployment of renewable energies in the territory. 
Josep Sánchez Llibre, president of Foment del Treball, emphasises the importance of taking advantage of "an industrial development opportunity for Catalonia that contributes, not only to the creation of wealth and employment, but also moving towards a new air transport model, key to maintaining and improve our competitiveness ."
It is also worth remembering that although an increase in flight demand of 125% is expected between 2023 and 2050, emissions will not follow the same pace thanks to technological improvements, operational efficiency and, most especially, the adoption of the SAF.
Related regions
Related people