FlixBus first to launch dedicated UK airport services with Newport Transport
Coach provider FlixBus is unveiling its partnership with Newport Transport to launch its first-ever express airport routes in the UK.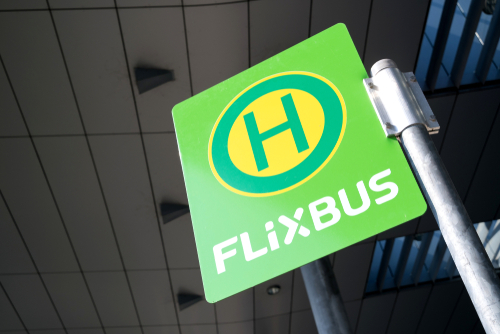 FlixBus to launch dedicated airport routes with Newport Transport.
Coach provider FlixBus is unveiling its partnership with Newport Transport to launch its first-ever dedicated express airport routes in the UK.
From early August, Newport Transport will launch vehicles on the FlixBus network, offering regular daily services between Swansea, Swansea University, Port Talbot, Bridgend, Cardiff, Newport, Bristol, London Heathrow, and Gatwick Airport.
Later in the year, further Newport Transport vehicles will be added, significantly expanding FlixBus' footprint in Wales and the South West into London and Heathrow.
Andreas Schorling, Managing Director of FlixBus UK commented: "We are making a strong statement of intent with this launch, that we are ready to take FlixBus to the next level. We can confidently say we've established an efficient and high-demand intercity coach network in the UK, and we are now boldly venturing into the airport market, adding a new demographic to our growing customer base.
"Newport Transport is no doubt the perfect partner to deliver these routes with their decades of experience. Their team has shown a passion for FlixBus and are keen to help make ambitious plans a reality. This is just the beginning of what we expect is a major growth area for FlixBus in the coming years."
Based in South Wales, Newport Transport is clear that express coach services are a new addition to their business, extending on top of their existing extensive portfolio of services, which includes local bus routes, schools' contracts, private hire and day trips.
Newport Transport is in the process of creating a new team dedicated to overseeing its new FlixBus activity and is actively recruiting for outstanding coach drivers to deliver the service.
Managing Director Scott Pearson FCILT, of Newport Transport said: "Our objective is to diversify our workstreams and deliver profitable growth to support and grow other areas of our business, this is best achieved through partnership with the most progressive and innovative company in the industry.
"This is really an exciting time for our business, as we look forward to delivering exemplary customer service while exploring further growth opportunities together. The FlixBus team guided us through the process effortlessly. It is partnership working at its best!"
The main provider of Newport's bus services, the company is the first municipal bus operator to join the FlixBus network. Newport Transport has invested significantly in sustainability in recent years, winning the 2022 routeone Environment Award. These shared values, says FlixBus, will bring success.
"Operators like Newport Transport are exactly the kind of company we want to build long-term relationships with; they have a depth of knowledge from decades of experience while continuing to innovate, staying hungry for new opportunities, and moving quickly to make things happen. They are passionate about protecting the environment and offering passengers choice. Partnerships like this ensure we are on track to build the UK's largest coach network," summarised Andreas.