Winter long-haul charter flights launch at Katowice Airport
Katowice Airport has kicked-started its Winter 2022/2023 season with the launch of its new direct long-haul charter flights, including routes from Phuket, Thailand.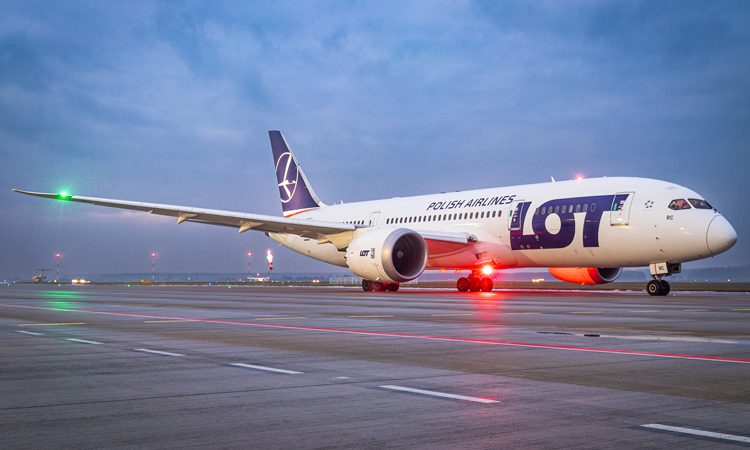 Credit: KTW
On 25 November 2022, a new charter route from Phuket, Thailand, launched at Katowice Airport (KTW), thus concluding the series of inaugurations of direct long-haul charter flights available at Katowice Airport during the 'Winter 2022/2023' season. It consists of six routes: Varadero, Cuba, Cancun, Mexico, Puerto Plata and Punta Cana, the Dominican Republic, and two new destinations: Bangkok and Phuket, Thailand. It is the richest network of long-haul charter flights among all Polish regional airports. Flights to Cuba, the Dominican Republic and Mexico are handled every seven days, while flights to Thailand every two weeks. All routes are handled by a LOT Polish Airlines Boeing 787-8 Dreamliner, which can transport up to 252 passengers in a three-class configuration (business, premium, and economy). Most destinations are handled for Rainbow Tours, namely: Varadero, Puerto Plata, Cancun, Bangkok and Phuket. Flights to Punta Cana are handled for Coral Travel and TUI Poland travel agencies.
"Even during the winter season, Katowice Airport's offer of charter flights is unmatched. This is confirmed not only by the rich network of connections, but also by the very high interest in the available offer. We notice satisfying load factors on long-haul charter flights; depending on the route, the seats in the Dreamliner tend to be 90 to 100 per cent occupied. Moreover, the entire charter offer at Katowice Airport during winter is very popular. Statistically, this month will be the best 11th month in the history of the airport when it comes to charter traffic. We will considerably exceed 50,000 passengers, thus surpassing the record result from November 2018, when 47,000 passengers were handled on charter flights," said Artur Tomasik, the President of the board of the Upper Silesian Aviation Group, the company managing Katowice Airport.
The winter network of charter routes at Katowice Airport comprises 21 routes to 13 countries in Europe, Africa, Asia and North America.