San Antonio and Stinson Municipal airports reach sustainability milestones
San Antonio International Airport has renewed, and Stinson Municipal Airport achieved Level 1 status in carbon mapping by Airports Council International.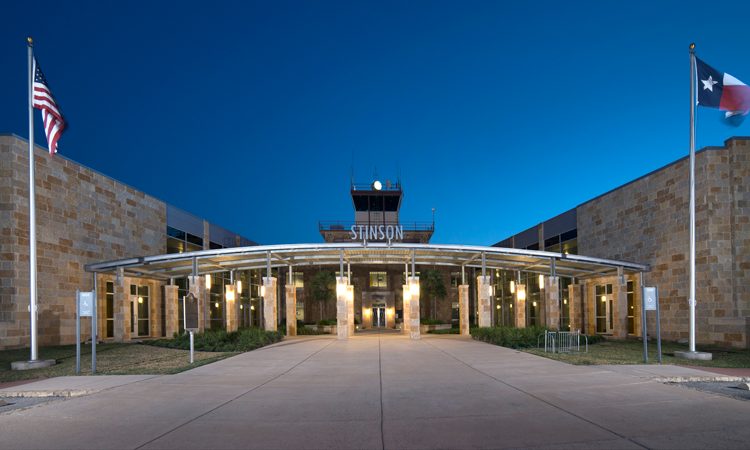 Credit: SSF
San Antonio Airport System (SAAS) is proud to announce a new milestone in the Airport Carbon Accreditation's (ACA) carbon management certification programme through Airports Council International World (ACI World). San Antonio International Airport (SAT) renewed its Level 1 accreditation for carbon mapping and Stinson Municipal Airport (SSF) achieved Level 1 status for the first time.
"Through teamwork, we successfully achieved this goal," commented Joshua Heiss, Noise Abatement and Special Projects Manager, San Antonio International Airport. "Airport Carbon Accreditation assesses and verifies the efforts that airports are making to reduce greenhouse gas emissions. Last year, SAT successfully first achieved Level 1 Airport Carbon Accreditation for the first time. Stinson also reached the same goal and that's very encouraging."
The San Antonio Airport System (SAAS) is aligning itself with the City's SA Climate Ready goals from these past actions:
In October 2019, the City of San Antonio released the SA Climate Ready plan to meet the present and future challenges of a changing climate and to build on action toward a low-carbon future
SA Climate Ready includes strategies for adaptation and preparation for a changing climate, along with mitigation strategies, to reduce San Antonio's GHG emissions
The City of San Antonio set a goal to make San Antonio carbon neutral by 2050, with interim goals of 41 per cent reduction in total GHG emissions by 2030 and 71 per cent by 2040
SA Climate Ready set interim goals to reduce transportation emissions by 47 per cent by 2030 and 75 per cent by 2040.
The ACA Certification programme helps the Aviation Department lead the way in sustainability efforts and achieving the goals set in the SA Climate Ready Plan.
SAT and Stinson Municipal Airport are now part of 28 accredited airports across the North America that are at Level 1 mapping (representing 11 per cent of North American Traffic). The ACA Carbon Mapping programme includes six levels of carbon management that cover mapping carbon emission sources, tracking reductions, optimisation, carbon neutrality, transformation, and transition.
The next goal for the SAAS is to pursue Level 2 certification before 1 October 2023. With Level 2 certification airport staff and consultants will develop a plan to manage San Antonio Airport System's carbon emissions and start to show emission reductions.