Cargo traffic growth at Katowice Airport after first half of 2022
Katowice International Airport has summarised June and the first six months of 2022 with significant cargo traffic growth.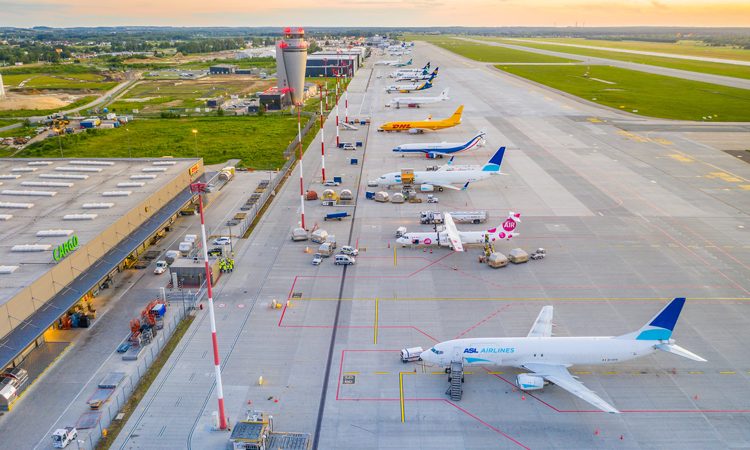 Credit: Katowice Airport (KTW)
The Upper Silesian Aviation Group (GTL SA) – the company managing Katowice Wojciech Korfanty International Airport (KTW) in Pyrzowice – has summarised cargo traffic for June and the first six months of 2022.
In June 2022, 3,789 tonnes of freight, 1,414 tonnes more (+59.5 per cent) in comparison with the sixth month of 2021, were handled at Katowice Airport. During the sixth month of 2022, freighters took off and landed 410 times, that's 111 operations more (+37.1 per cent) than in June 2021.
From January to the end of June 2022, Katowice Airport handled 19 662 tonnes of freight, i.e. 5,846 tonnes more (+42.3 per cent) than in the first half of 2021. Freighters took off and landed 2,698 times, that's 959 operations more (+55.1 per cent) than during the first six months of 2021.
"When it comes to cargo traffic, Katowice Airport keeps strengthening its position as a leader among thirteen Polish regional airports. It is very important when one takes into consideration GTL SA's revenue structure, as cargo traffic is becoming a significant part of it. Our newest forecast indicates that approx. 45 thousand tonnes of freight, a record-breaking result, will be handled at Katowice Airport in 2022. The number of freighter takeoffs and landings will also considerably increase; for the first time in the airport's history, the total yearly number of cargo operations should be seven thousand,"  commented Artur Tomasik, President of the Board of the GTL SA, the company managing Katowice Airport.