FAA awards millions to support critical U.S. airport infrastructure
The Federal Aviation Administration has awarded a further $518 million to build safer, more accessible airports across the U.S.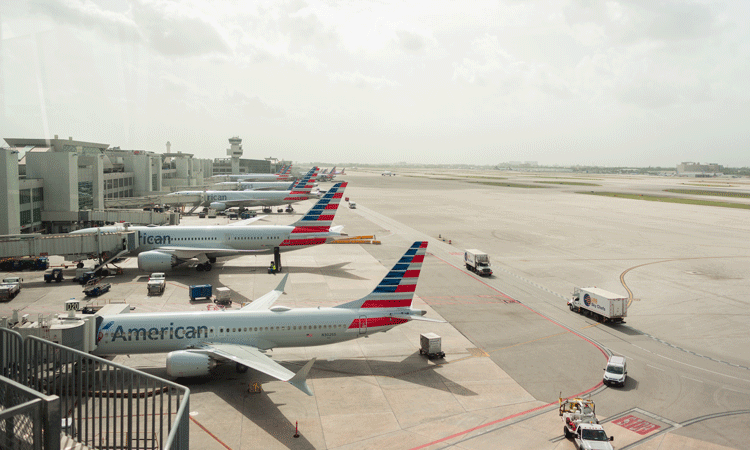 The U.S. Department of Transportation's Federal Aviation Administration (FAA) awarded $518 million to build safer, more accessible airports across the country.  
"In communities of all sizes, airports are vital to local economies, sustaining jobs and getting people and goods where they need to go," said U.S. Transportation Secretary, Pete Buttigieg. "We're pleased to announce this important funding to help improve airports around the country and better serve all Americans."  
The second round of the 2022 Airport Improvement Programme (AIP) awards includes 416 grants to airports across the U.S. to fund a variety of projects such as construction of new and improved airport facilities, repairs to runways and taxiways, maintenance of airfield elements like lighting or signage, and purchasing equipment needed to operate and maintain airports.  
"We're investing $518 million in airports across America so communities big and small can continue to safely and efficiently connect with the rest of the world," said FAA Associate Administrator for Airports Shannetta Griffin, P.E. 
Examples of grants include: 
Heber Springs Municipal Airport (HBZ) (Heber Springs, AR): $1 million to extend the Runway 6/24 safety area an additional 300 ft. The grant funds the final phase of the project to enhance the safety of operations at the airport
La Crosse Regional Airport (LSE) (La Crosse, WI): $765,000 to purchase a new Class 4, 1,500-gallon aircraft rescue fire-fighting vehicle. The replacement vehicle is required to meet FAA safety requirements under 14 CFR part 139
Abraham Lincoln Capital Airport (SPI) (Springfield, IL): $7 million to complete the final phase of its Runway Incursion Mitigation programme. The project reconfigures three runways that currently intersect, improves the airfield layout of the associated taxiways, and provides funds for other related infrastructure improvements. This project will help reduce the likelihood of runway incursions at the airport  
Lehigh Valley International Airport (ABE) (Allentown, PA): $7.9 million to fund the final construction phase of the airport's work to rehabilitate 7,600 ft of Runway 6/24 pavement and existing Runway 6/24 lighting system. The infrastructure has reached the end of its useful life and the work will enhance safe airfield operations during low-visibility conditions
James M. Cox Dayton International Airport (DAY) (Dayton, OH): $13.4 million to rehabilitate 54,000 square yd, equivalent to more than eight football fields, of the existing terminal apron pavement to maintain its structural integrity. This is the seventh phase of a 10-phase project 
Yellowstone Airport (WYS) (West Yellowstone, MT): $2.6 million to construct a new 36,000 square ft terminal building to accommodate increased passenger demand, as well as to meet Transportation Security Administration and Americans with Disabilities Act design standards
Savannah/Hilton Head International Airport (SAV) (Savannah, GA): $5.3 million to install 4,000 ft of drainage improvements to handle storm water runoff. The project will reconfigure the terminal area water runoff to meet storm-water retention requirements  
Faribault Municipal-Liz Wall Strohfus Field Airport (FBL) (Faribault, MN): $431,680 to rehabilitate runway lighting systems to include upgrading to LED runway and taxiway lighting. The installation of LED lighting and guidance signs will reduce energy consumption and environmental impact compared to standard lighting
Naples Municipal (APF) (Naples, FL): $3.5 million to improve 684,400 square ft of the airport's existing drainage system to eliminate ponding on airfield surfaces to meet FAA design standards. As recommended by the Wildlife Hazard Management Plan, the project regrades the infield area between Runway 5-23 and Taxiway A and installs culverts for drainage  
Cyril E. King Airport (STT) (Charlotte Amalie, VI): $12.2 million to rehabilitate 7,000 ft of the existing Taxiway A to maintain the structural integrity of the pavement and to minimise foreign object debris. The project has a total of five phases. Phase 2 funds the west 3,300 ft of the 7,000-ft taxiway. Future phases will fund the design and construction of the remainder of the taxiway
Lake Charles Regional Airport (LCH) (Lake Charles, LA): $1 million to fund construction of an arrivals canopy for the airport's new 4,424 square ft terminal. Both the arrivals and departures canopies are part of the final phase of a four-phase project that will increase passenger throughput at the airport.
The FAA has awarded a total of $1.1 billion of the $3.2 billion total funding available in Fiscal Year 2022.