DEN receives 2022 Leading Airport Fleet Award
In recognition of Denver International Airport's alternative and sustainable ground handling fleet assets, the airport has been awarded the 2022 Leading Airport Fleet award by Advanced Clean Transportation Expo.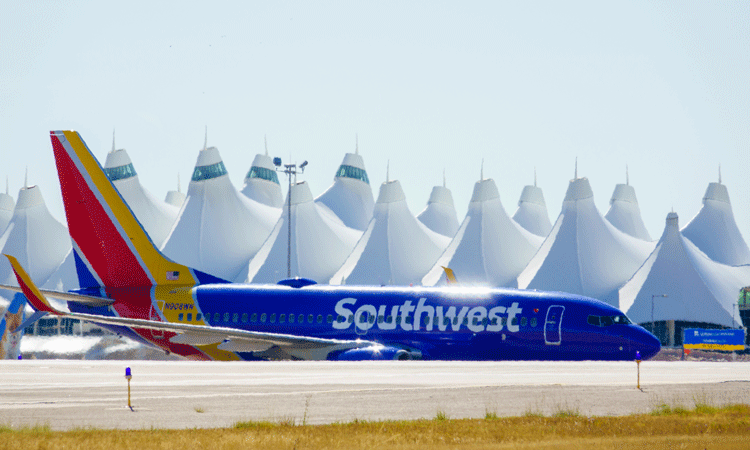 Credit: Denver International Airport (DEN)
Denver International Airport (DEN) has been awarded the 2022 Leading Airport Fleet award by Advanced Clean Transportation (ACT) Expo in recognition of the airport's alternative and sustainable fleet assets. The award recognises airport fleets that demonstrate leadership in alternative fuel and advanced vehicle technology.
"As DEN strives to become one of the greenest airports in the world, it is imperative that every aspect of our operation makes sustainability a top-priority," said DEN CEO Phil Washington. "Our maintenance team is dedicated to doing their part in reducing greenhouse gas emissions, while balancing operation capability. I am proud they have earned this well-deserved recognition."
DEN has more than 800 on- and off-road vehicle and equipment assets. These assets include everything from low-speed vehicles (LSV) and pickups/SUVs to Aircraft Rescue Fire Fighting (ARFF) and unique runway snow removal equipment. The airport's current alternative fuel platforms include over 200 assets that account for 25 per cent of DEN's total fleet:
98 Assets – Compressed Natural Gas (CNG)
88 Assets – Electric
17 Assets – Hybrid
Two Assets – Propane.
The DEN Maintenance team has a long history of prioritizing sustainability, dating back to the airport's opening in 1995, beginning with CNG vehicles. DEN has maintained the same dedication today and continues to implement sustainable practices when possible. In fact, DEN has plans to add six electric vehicles and two mini-sweepers to the fleet by the end of 2022 and is increasing charging capacity for future growth.
DEN has been consistently recognised for its sustainability through various organisations and has received the following awards:
Denver Metro Clean Cities Greenhouse Gas Reduction Award: 2015, 2016
Green Fleet Award Top 50: 2014 (#21), 2015 (#9), 2016 (#29), 2017 (#3), 2018 (#11), 2019 (#13), 2020 (#2)
Leading Fleets Award 2020 (#1 Mid-Sized Fleet)
NGVAmerica Achievement Award 2014 (25+ Years of Exemplary NGV Industry Leadership).