Australian businesses seize opportunities in Advanced Air Mobility
A new Advanced Air Mobility industry collaboration platform is paving the way for Australian businesses to make their move towards supporting the future of aviation.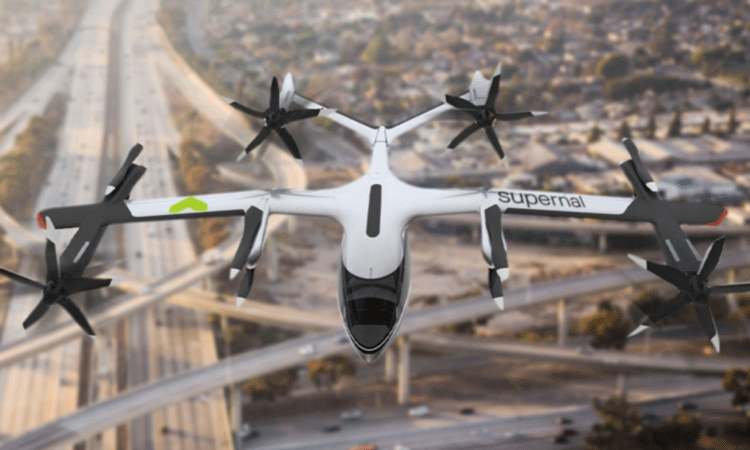 Credit: Avistra
Australian businesses are making the move towards the future of aviation, as interest in Advanced Air Mobility (AAM) grows. AAM industry collaboration platform, Greenbird, announces the addition of three new local Australian organisations: H2 Energy Company (h2ec), AvLogix Solutions, and FlyFreely.
h2ec is playing a significant role in the transition to clean energy through the supply of zero emission renewable green hydrogen. h2ec is currently collaborating within the aviation sector to develop hydrogen opportunities at various Australian airports.
h2ec Managing Director and CEO, Aaron Smith commented: "h2ec is thrilled and excited to be joining the Greenbird team and provide the much-needed leadership in the hydrogen-aviation space. The AAM industry needs to better understand hydrogen, as a complimentary zero emission energy opportunity, as it grows and moves towards the decarbonisation of air transport."
AvLogix Solutions is an independent engineering consultancy specialising in the automation of operations and processes related to baggage handling systems, cargo facilities, and parcel freight logistics. AvLogix Solutions is looking to lead the integration of the logistics process with AAM and is working in collaboration with industry leaders to gain key knowledge and experience to better support clients.
AvLogix Director, Jeff Read said: "Already at the forefront of logistics automation in aviation, AvLogix are keen to bring that know-how and experience to the AAM industry. Joining the Greenbird team brings an exciting opportunity to positively influence the foundational concepts for AAM in Australia."
FlyFreely is an uncrewed systems management platform that helps commercial operators manage all aspects of operations, compliance, and fleet management. Already having a deep understanding and wealth of experience in the remote piloted aircraft systems (RPAS) industry, the team at FlyFreely are now looking to expand its platform for AAM applications, supporting the eventual transition towards autonomous flight.
FlyFreely Founder and CEO, David Cole added: "Joining Greenbird will enable us to work further with the experts in this emerging field to ensure our future product development meets the operational demands of AAM. Expanding our existing platform to encompass AAM will provide both RPAS and AAM operators with a seamless user experience across both domains."
H2 Energy Company, AvLogix Solutions and FlyFreely join the platform alongside recently announced ecosystem partners – Electro.Aero, AMSL Aero, Archerfield Airport Corporation, Griffith University, Skyports, Nautilus Aviation, Aviator Group, and Aviation Projects.
Greenbird Director, Sara Hales said: "Greenbird is bringing together international expertise and local supply chain partners to develop and enable local industry capability in this important emerging sector. It's great to see these Australian businesses taking the lead and getting involved in the most significant change to mobility since the introduction of air transportation."
"Greenbird's industry led approach will help to provide a clear path to commercialisation for advanced air mobility investment in Australia," added Hales.
Led by trusted airport and aviation industry advisors, AVISTRA, Greenbird is dedicated to facilitating the entry and growth of the AAM industry in Australia.