Heathrow records strong April 2022
London Heathrow Airport has recorded five million passengers travelling through the airport in April 2022, driving the recovery in demand which is anticipated to last throughout the summer.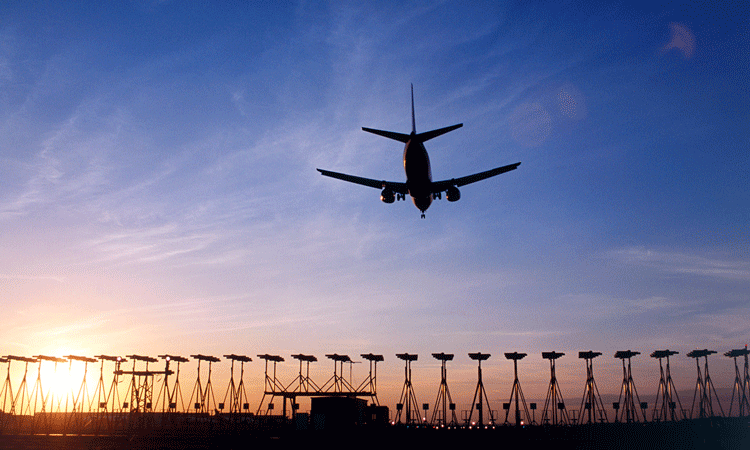 Credit: London Heathrow Airport (LHR)
Five million passengers travelled through London Heathrow Airport (LHR) in April 2022, with outbound leisure travellers and Brits cashing in airline travel vouchers driving the recovery in passenger demand which is expected to last throughout the summer. As a result, Heathrow has increased its 2022 forecast from 45.5 million passengers to nearly 53 million – a 16 per cent increase on the airport's previous assumptions.
Despite the increase in passenger numbers, Heathrow delivered a strong service throughout the Easter getaway, with 97 per cent of passengers through security within 10 minutes compared to queues of over three hours at other airports. To maintain the service passengers expect over the summer, the airport will be reopening Terminal 4 by July 2022 and are already recruiting up to 1,000 new security officers. 
The ongoing war in Ukraine, higher fuel costs, continuing travel restrictions for key markets like the U.S. and the potential for a further variant of concern creates uncertainty going forward. Together with the warning from the Bank of England that inflation is set to pass 10 per cent and that the UK economy will likely 'slide into recession' means we are taking a realistic assessment that travel demand will reach 65 per cent of pre-pandemic levels overall for the year (2022).
Heathrow's largest carrier British Airways has announced that it is expecting a return to only 74 per cent of pre-pandemic travel this year (2022), just nine per cent more than Heathrow's forecasts which have proven to be amongst the most accurate in the industry during the pandemic. 
Heathrow expects to remain lossmaking throughout this year and does not forecast paying any dividends to shareholders in 2022. Some airlines have predicted a return to profitability this quarter and expect to resume paying dividends as a result of the ability to charge increased fares.
The Civil Aviation Authority (CAA) is in the final stages of setting Heathrow's airport charge for the next five years. It should be aiming to set a charge that can deliver the investments passengers want with affordable private financing while withstanding the shocks which are undoubtedly to come. The airport's proposals will deliver the easy, quick and reliable journeys passengers want for less than a two per cent increase in ticket prices. Heathrow has proposed an option for the CAA to lower fees by a further £8 and to repay airlines a cash rebate if more people travel than expected. The airport urges the CAA to carefully consider this common sense approach and avoid chasing the low-quality plan being pushed by some airlines which will only result in the return of longer queues and more frequent delays for passengers.  
Heathrow CEO John Holland-Kaye commented: "We all want to see travel get back to pre-pandemic levels as quickly as possible, and while I am encouraged by the rise in passenger numbers, we also have to be realistic. There are significant challenges ahead – the CAA can either plan for them with a robust and adaptable regulatory settlement that delivers for passengers and withstands any shocks, or it can prioritise airline profits by cutting back on passenger service leaving the industry to scramble when things go wrong in future." 
Traffic summary