More government support needed for Asia Pacific air travel recovery
Evidence from the Asia Pacific Travel Retail Association and Airports Council International Asia-Pacific demonstrates that governments must show more support for a simpler return of tourism and passenger recovery.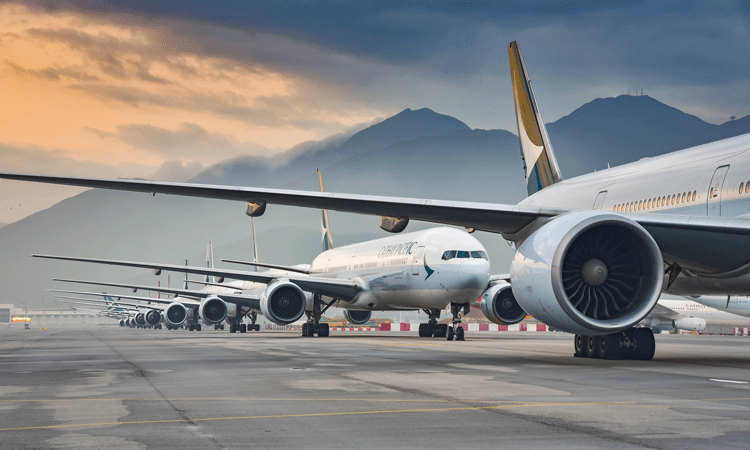 The airport and travel retailer member associations in Asia Pacific are urging governments and policymakers to enact a simpler, harmonised approach for travel health checks and regulations to encourage passenger confidence to fly again as borders progressively reopen. 
Evidence from Asia Pacific Travel Retail Association (APTRA) and Airports Council International (ACI) Asia-Pacific indicates Asia Pacific's air travel industry is losing its competitiveness and significantly lagging behind other regions. Data from ACI shows that, compared to the projected baseline, passenger traffic in Asia-Pacific reduced -63 per cent in 2021, and is estimated to decrease -49 per cent in 2022. Similar performance is expected to be reported regarding airport revenues, with a loss of $27billion forecast in the region in 2022. 
The choice of some states, such as Australia, Singapore, Cambodia, Thailand, India, Philippines, Malaysia, and Korea to open borders to international passengers who are fully vaccinated without quarantine is in line with the recommendations of the World Health Organization (WHO) and the approach taken by majority of countries in the world. 
A survey by ACI Asia-Pacific in March 2022 with airport operators in 11 key aviation markets shows that operational challenges still need to be addressed to improve the passenger experience at airports. The biggest issues reported a lack of internationally aligned digital health checks, predominant reliance on paper documents leading to onerous and time-consuming manual checks, the obligation to be tested before departure and after arrival, extra time required for manual processing of passengers (especially at arrival) and repeated manual document checking (especially at departure).
In a letter addressed to government health, tourism and trade and industry department authorities, APTRA and ACI Asia-Pacific recommend a series of measures to address the issues preventing the recovery of the sector and regional economies as a whole, especially considering the region's reliance on tourism: 
The implementation of an evidence and risk-based approach as recommended by the International Civil Aviation Organisation (ICAO) and the World Health Organization (WHO) when reviewing and implementing travel regimes, and the avoidance of blanket travel bans and quarantines
The implementation of a compatible Digital COVID Certificate (DCC) (or equivalent) to facilitate safe and easy travel within Asia Pacific, as has also been mooted by the ICAO and the WHO, globally and as some states in Asia, Europe, and the Middle East have followed multilaterally, e.g. within the EU states
The reciprocal recognition and harmonisation of protocols, health credentials and vaccination requirements on a regional and/or sub-regional level to minimise the need for repeated checking of health certificates and tracing and to reduce the time required to process passengers. This includes that if COVID-19 testing is required, it should be limited to pre-departure testing so as to alleviate congestion at airports. 
APTRA President Sunil Tuli commented: "As more countries in the region open up, we are asking all APAC governments to reduce onerous protocols and requirements that currently vary from country to country and that negatively impact consumer appetite for travel. For us in the travel retail space, our member brands, retailers, and food and beverage operators have struggled with the lack of passenger traffic in airports that adversely impacts trade and that, in turn, has a negative impact on airport revenues. Through this campaign, we hope to revitalise the industry in Asia-Pacific and make it easier for people to travel and experience the world."
ACI Asia-Pacific Director General, Stefano Baronci, said: "Now that states in Asia-Pacific are opening up to international traffic, there is an absolute need to properly assess the impact of health measures on passengers and to avoid excessive requirements. Scientific and consolidated practices at international level provide ample justification for applying simpler measures at all airports, for vaccinated passengers, that would bring the region back to its leading position for air travel and tourism. This requires adopting harmonised and simplified travel protocols and health credentials verification processes, which have become excessively complicated and scarcely predictable".